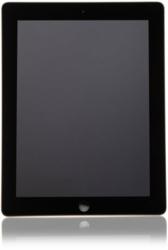 Detroit, Michigan (PRWEB) May 23, 2012
The Sports Fan Playground (SportsFanPlayground.com) has 3 groundbreaking tablet computers available for purchase - the newest edition of the Apple iPad and the new Samsung Galaxy Tablet (available in 7" and 10.1"), as well as the Samsung Galaxy Note 8.0 tablet.
Both the Galaxy and iPad have revolutionized the way that the general public use tablet PCs for business and personal use.
The Galaxy includes preloaded Google apps such as Google Search, GTalk, Google Plus and more. Google Play allows for download of media products such as music, books and video. AllShare Play brings together digital content from different networked devices into one seamless flow--it's almost like having one device. The consumer has the freedom to download photos or movies to store, then push to watch later on to an HDTV. AllShare Play also acts as a gateway to web storage services where the consumer can conveniently and securely upload and backup your data for safekeeping or sharing.
The new Apple iPad features:

9.7 Retina Display;
2048 x 1536 Resolution
Apple iOS 5; Dual-Core A5X Chip with Quad-Core Graphics
5 Megapixel iSight Camera; 1080p Video Recording
Wi-Fi (802.11a/b/g/n); available in 16, 32 and 64 GB Capacity
Up to 10 Hours of Battery Life; 1.44 lbs
Available versions with AT&T 4G LTE and Verizon 4G Internet Access
My Hot Electronics also announced on Monday that the Xbox 360 Kinect Star Wars console is on sale for $360 and the Gears of War 3 Xbox 360 console bundle is also on sale for $369.95, both down from $399.
For more information, visit http://www.sportsfanplayground.com.
About Sports Fan Playground -
SportsFanPlayground.com is a leading online retailer of sports fan apparel from the NFL, NBA, NHL, MLB, UFC, WWE, NCAA and more, as well as electronics which include TVs, Video Games, Tablets, Music, Appliances, DVDs, Blu-Rays, and household appliances.