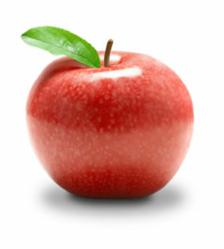 TIN Matching gives a payer an opportunity to clean up TIN/name combinations before submitting any data to the IRS.
Beloit, Wisconsin (PRWEB) May 22, 2012
TIN matching is a service provided by the IRS where a payer can submit a TIN/Name combination to be matched against IRS records. A payer can accomplish this interactively and receive an instant response for up to 25 TIN/Name combinations at a time or with Bulk TIN Matching submit an electronic file of as many as 100,000 TIN/Name combinations and receive matching results by email within 24 hours. 1099FIRE Service Bureau at 1099fire.com can perform Bulk TIN Matching at an affordable cost.
How are we different?
Many companies offer TIN matching services. One distinction with 1099FIRE TIN Matching service is that a payer has four (4) opportunities to re-submit data throughout the calendar year. Data can be submitted and the results will be e-mailed within 0-2 days. Research those TIN/name combinations that did not match up and resubmit for a total of 4-submissions. "TIN Matching gives a payer an opportunity to clean up TIN/name combinations before submitting any data to the IRS", said Erich Ruth, Technical Support for 1099FIRE.
FREE TIN Matching Software
The data that is submitted to the IRS for Bulk TIN Matching must be formatted perfectly. The software TIN Match Ready can be downloaded from the site http://www.1099fire.com. It is a free software program that anyone can download and use. The software performs several checks, namely:

Verifies that the TIN is either a SSN or EIN.
Verifies that the TIN is the correct length and is just digits (no dashes or spaces or any letters).
Verifies that the NAME consists of A-Z, a-z, space and hyphen only. Any illegal characters are removed.
Two files are created when using TIN Match Ready software. One lists out all of the potential errors that were found by the software and the other file is the corrected file that the software created. Both of these files are created in the same directory folder that the original file was found.
The data must be perfectly formatted before uploading via Bulk TIN Matching. Especially when working with large data files, this software will save time in finding and correcting any potential errors before uploading to the IRS and its completely free.
Penalties
The IRS penalty is $50.00 per mismatch!! Avoid IRS penalties by processing Bulk TIN Matching with 1099FIRE Service Bureau.
About 1099 Software
1099FIRE is dedicated to providing feature-rich 1042-S, 1097-BTC, 1098, 1099, 3921, 3922, 5498, 8027, 8955-SSA, W-2G and W-2 software. Import, print and eFile 1099 forms the quick and easy way!
1099FIRE is a market-leading provider of information-reporting solutions and services for 1099, W-2 and 1042-S filers. 1099FIRE develops and markets a comprehensive range of products that enables any size business or institution to effectively comply with all 1099, W-2 and 1042-S filing requirements.
Have 1099FIRE Service Bureau handle all of your printing/mailing and IRS filing needs - it's secure, affordable and stress free!