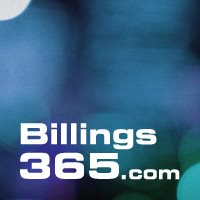 With our new custom event data feed, the task is automatically done for CVB staff-saving countless hours of labor and dollars for them
Billings, MT (PRWEB) May 22, 2012
Today, Billings365.com, the popular online directory for events, dining, shopping and recreation for the city of Billings, announced their contract with the Billings Convention & Visitors Bureau to power an automated event data feed for the bureau's website and give hoteliers in the region a new tool for guest relations. From art exhibits and farmer's markets to motocross and concerts, Billings365.com will ensure upcoming events will have a spotlight on the CVB site and for hotel guests throughout the region.
"Billings365.com has always worked closely with the Billings Chamber of Commerce and Billings Convention and Visitors Bureau to coordinate calendars that support the community and tourism. With our new custom event data feed, the task is automatically done for CVB staff-saving countless hours of labor and dollars for them," stated Billings365.com founder Jessica Baldwin.
"Our custom solution for hoteliers is also in conjunction with the Billings CVB. Each participating hotelier will receive up-to-date event information that can be branded and delivered to their guests. A personalized message at the top of event newsletter can also link to their website or Facebook page to drive more interaction with their guests," continued Baldwin.
Participating hoteliers will have an option to import their guest's emails, verify and send this week's events electronically or simply print it out for the front desk or lobby. The unified goal is to expand the information available for those traveling to Billings and encourage visitors to stay a little longer and soak up some of local flavor and seasonal activities around the city.
Thousands of visitors heading to Montana utilize the Billings CVB website for information. Billings365.com is expanding and currently developing more event related tools to shine a spotlight on this this exciting travel destination.
About Billings365.com
Looking for something to do in Billings Montana? Billings365.com is dedicated to "things to do" in Billings- all from the local's perspective. You'll find everything from elaborate shows coming to MetraPark Arena and the best new indie rock band playing at the pub around the corner. Supported by local bloggers and local advertisers, it features events, dining, movies, music, nightlife, lifestyle, and recreation content. The entire team stays on top of big events and small happenings all around the city.
The site was developed by Webgrain, Inc., a partner company with Billings365.com. Traffic to the site is growing rapidly and often stays bookmarked for locals as the place to go to plan the weekend. The site gives a bright and vibrant picture of Billings and a comprehensive entertainment calendar.
Bloggers share local finds, great food and reviews on local entertainment. Always supportive of local business, the Billings365.com searchable business directory portion of the site serves as a resource to local fun in the Big Sky.