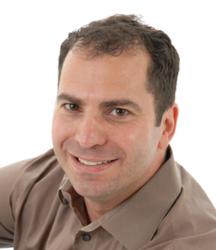 Research based on the Harvard Nurses Study found that women who followed a whole food, low GI, mostly plant-based diet experienced a six-fold increase in fertility.
Vancouver, Canada (PRWEB) May 22, 2012
Infertility in Canada has nearly doubled since 1992 with up to 16% of couples struggling to conceive, according to a recent study. Although the study does not pinpoint the cause, study co–author Dr. Al Yuzpe suggests that part of the reason is more women are delaying pregnancy until they are in their 30's or even 40's. Other significant factors could include lifestyle choices and growing rates of obesity and diabetes among women and men.
Dr. Yuzpe, a reproductive endocrinologist and co-director at Genesis Fertility Centre, is part of a panel of fertility specialists that includes Dr. Victor Chow, a urologist, and Lorne Brown, a doctor of TCM and clinical director of Acubalance Wellness Centre. They will be speaking Wednesday May 23rd and Thursday May 24th on how weight, diet, stress and other lifestyle factors can impact fertility.
These free information talks are part of Canadian Infertility Awareness Week (May 20-26), sponsored by the Infertility Awareness Association of Canada (IAAC). Glenna Owen, co-leader of the Fraser Valley Infertility Support Group, struggled with fertility for over five years before finally getting pregnant with the help of in vitro fertilization (IVF), lifestyle changes, and fertility acupuncture.
Now the mother of two girls, Owen is delighted that Infertility Awareness Week brings the topic of infertility out of the closet and into the open. "Women and couples come to our peer-lead support group feeling very isolated and very often ashamed and embarrassed that they are having difficulty getting pregnant. It's a self-imposed stigma that the supposedly most natural thing in the world to do - having a baby - is denied to them. It's also a very emotionally painful place to be, especially when a few months of trying turn into a few years."
While age is a significant factor in infertility for men and women – for men, semen quantity and sperm quality decline sharply after age 45, according to a recent study – there is still a lot that couples can do to alleviate their stress and optimize their chances of conceiving, according to natural fertility expert Dr. Lorne Brown. "Diet, for example, can have a real effect on women's reproductive hormones. Research based on the Harvard Nurses Study found that women who followed a whole food, low GI, mostly plant-based diet experienced a six-fold increase in fertility." (November 1, 2007, issue of "Obstetrics & Gynecology" http://www.hsph.harvard.edu/news/press-releases/2007-releases/press10312007.html)
"Women aren't the only ones affected by diet," says Brown. "A recent study has shown that men who ate a high fat diet had a reduced sperm count and concentration of about 40% compared to men who had less fat intake."
Owen, who was a patient of Dr. Brown's when she was trying to conceive and cycling at a fertility clinic, says "Dr. Brown provided me with tons of information and tools on how to change my diet manage my stress and naturally balance my hormones. I felt like I was doing everything I could to get in the best shape to conceive with IVF. Taking care of myself made me feel like I had control of my body and my life again."
Recent research also shows that certain vitamins and supplements may enhance fertility. A study published in the Journal of Urology found that Co-enzyme Q10 supplementation resulted in a statistically significant improvement in certain semen parameters. And Co Q10 has been showed to rejuvenate eggs in female mice.
Another study has just shown that vitamin D levels may be a potent factor in fertility for men and women. Vitamin D is essential for the healthy development of each sperm's nucleus. It also increases levels of the male sex hormone testosterone, improving a man's libido, according to the review of several studies published in the "European Journal of Endocrinology."
People can meet the experts and learn more about supplements, lifestyle changes, resources and new treatments for infertility as well as find out more about the IAAC support group.

Wednesday May 23rd, 7:00 pm to 8:30 pm, Jewish Community Center, 950 West 41st Avenue Vancouver,
Thursday May 24th, 7:00 pm to 8:30 pm, Elgin Hall, 14250 Crescent Road Surrey BC
For more information call 604-678-8600 go to http://www.acubalance.ca
The IAAC support group meets on the third Thursday of every month at the Ocean Park Library in Surrey from 7:00-8:30 pm and provides a safe environment with support and information from others in the same situation. The group has 26 members and monthly meetings generally have 4-16 participants. For more information, email Glenna at ivf.support@telus.net or call Misty at 604-719-1779.