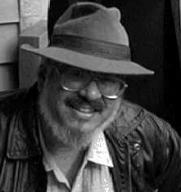 Louisville, KY (PRWEB) May 22, 2012
"I'm committed to bridging the gap between all faiths,as well as reconnecting Jews who have left back into the fold so to speak and I hope The Book of Emet will contribute directly to that mission. Rabbi Shmuley and I share this intention but positioning Jesus as a Jewish revolutionary hero is going to far" stated Martin Vesole.
"Look, it's a fact most religions are on a declining trend over the past 30 years. It's more urgent within the Jewish Community as our numbers are small to begin with. Creating more dissention, more division, however well intentioned is not what's needed here." emphasized Vesole.
For example, suppose the New Testament was originally intended, as in The Book of Emet, to spread the word that Jesus was just a good Jewish man trying to do his best to help others, not lead a revolt against the Roman Empire as Botech claims. Jesus was a man of peace, famously saying "turn the other cheek" and "render unto Caesar what is Caesar's." "In trying to get Jews to accept Jesus, not as the Messiah or Son of God but rather as a wise Jewish philosopher and healer, we need to start slowly. After centuries of persecution in the name of Jesus, it isn't going to be easy to get Jews to accept the historical Jesus as he really was, a committed Jewish preacher who believed the Messiah would come during his lifetime," said Vesole.
"We in the Jewish community have a choice," Botech said in a Los Angeles Times interview. We can either, as has happened for 2,000 years, allow the Christian community to teach us about the Christian Christ, or we can take the initiative and the responsibility of teaching the Christian community about the Jewish Jesus....He was a Jew after all."
"Yes, Jesus was Jew, there is no dispute about that" said Vesole. "However we need to be cognizant of the sensitivities within our own community, some of whom are afraid Botech's approach will result in more Jews converting to Christianity. Rather, we need to focus our attention on understanding the real Jesus, not turning him into an idealized hero but rather as an observant Jewish man who simply tried to do his best in his lifetime. We need a simple, realistic start point from which to bridge the gap, and to hopefully infuse our shrinking community with fresh ideas that will slow the attrition that is threatening our very existence, quite possibly within our grandchildren's lifetime."
Vesole's book, The Book of Emet, introduces this new paradigm of how Jesus might have lived and his significance to all Jews and Christians alike.
About Martin Vesole
Martin Vesole is a 64 year old attorney who attended Washington University in St. Louis and graduated from the De Paul College of Law in Chicago. He lived in Israel for two years attending the Hebrew University in Jerusalem and working on a kibbutz famous for manufacturing the Naot sandal line.
Martin worked as a legal writer for Commerce Clearing House in Chicago and also served as President of Temple Menorah and remains on the Board of Directors presently. He's divorced with a stepdaughter and two grandchildren.
About the Shalomist Movement
The mission of the Shalomist Movement is to open hearts and minds to broadening the Judaic doctrine to attract many who have left and revitalize it for all Jews.
The root letters of Shalom mean "completeness" and "wholeness." Judaism needs to stretch to become more complete and whole by looking outside itself and being open to adopting ideas from the secular world and other religions that are compatible with Jewish thinking. While the primary focus of the Shalomist Movement is on broadening Judaism, it also teaches that there is much we can learn from others, and that building bridges of commonality is the start to a greater spiritual evolution based on global unity versus historical division.