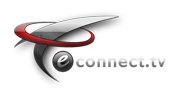 Player ratings are one of the most challenging areas of casino operations.....
Macau, China (PRWEB) May 22, 2012
Today eConnect announced a new module to help gaming operators properly administer table ratings given to players while playing table games. Traditionally ratings are provided for players who play casino table games to rank them on their level of play and to reward them for it. These ratings are entered into the player tracking system by dealers or pit managers who manually enter them via PC, tablet PC or by mobile device. The information they enter usually consists of; size of bet, time in seat and accumulated win/loss. Most modern casino management systems have preconfigured formulas for how ratings convert into rewards for the player.
Table ratings create a large vulnerability for gaming operators as player rewards and casino comps are given out based upon the rating entry by the casino employees. Over the years operators have realized that too many mistakes are made when entering the table rating causing an imbalance in rewards actually earned through wagering versus rewards given out by error. There are also known openings for theft and collusion between players, dealers and pit managers which is addressed with this new eConnect module.
The new eConnect module provides the operator a way to verify a rating, determine the reason the rating was given and is directly associated with surveillance video which will reveal if the rating was justified, legitimate & accurate. This new module will allow casino operator's to save millions of dollars per year by preventing rating errors and other illicit rating activities which result in preventable financial loss.
"Our customers have been instrumental in helping us deliver this new module to the gaming community," commented Henry Valentino, eConnects CEO. "Player ratings are one of the most challenging areas of casino operations and we are thrilled to provide a solution which will protect assets, resulting in improved profits."
See eConnect in Stand #808 @ G2E Asia
http://www.g2easia.com/
Additional Information:
eConnect is a software company in the security industry which provides financial transactional analysis with visual verification. This is accomplished by synchronizing transactional data from point-of-sale (POS), casino systems and games to digital video surveillance, producing the best fraud deterrence tool in the industry. The software tool also increases the effectiveness of employee productivity, allowing managers to easily identify common employee errors. The software provides a dramatic return on investment usually within 3 to 6 months.
eConnect integrates their products with all major gaming, hospitality and surveillance systems, providing information which is critical to business efficiency and profitability. eConnect integrates with other industry leaders like Pelco, AD, Bosch, Nice, Honeywell, Axis, IndigoVision, Dallmeier, Surveillus, Micros, InfoGenesis & Retail Pro. EConnect's core product creates key integrations with other business systems like electronic casino games, Casino Management Systems, Retail POS systems, ATM, TITO, Banking Cage and Credit TRM machines. eConnect interfaces to many other transactional based systems providing real-time summaries and the dynamic ability to easily build custom queries. Since its inception eConnect has created powerful tools that change the way businesses operate and retain profits.