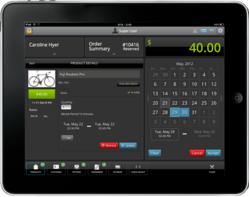 Getable manages our inventory for us to make sure that we have rental bikes on hand when we need them for customers.
San Francisco, CA (PRWEB) May 22, 2012
Getable, the largest marketplace for rental goods and provider of cloud management technology for rental stores, announces a key addition to its board of directors: Marc Randolph, co-founder and visionary behind Netflix and board member at BookRenter.com. Mr. Randolph joins OpenTable founder, Chuck Templeton and Collaborative Fund founder, Craig Shapiro on Getable's board. Mr. Randolph brings extensive expertise in online rental platforms to enhance Getable's influence as the premier destination for renting products online. Best known for innovating the traditional video rental industry by moving the space online, Mr. Randolph sees similar opportunities for Getable's business model.
"The idea of shared access is a concept I first embraced at Netflix," says Marc Randolph. "I've since had the chance to deepen this commitment through my involvement with Getaround (car sharing), BookRenter (textbook rental) and Quintess (vacation homes). Getable brings similar access to consumer products like tuxedos, power tools and sporting goods. Moving a traditionally offline industry online is always an exciting challenge and I look forward to contributing to the team."
This appointment comes as the company announces its first official vertical focus -- bike rental. Of the 5,000 bike shops in the U.S., the vast majority currently organize rental reservations with pencil and paper. In San Francisco, it is estimated that 2,500 bikes are rented per day to tourists looking to ride over the iconic Golden Gate Bridge. Today, Getable announces partnerships with several of the top bike rental stores, both locally in San Francisco as well as nationally. Chains like Blazing Saddles, Bay City Bike and Big Swingin' Cycles are leveraging Getable's technology to better run their store operations while also welcoming new rental customers through Getable's online marketplace. Getable also serves independent bike stores looking to offer a modern booking experience to their customers.
"Getable is an easy, cloud-based application that doesn't require us to buy, install or maintain any software," says Brian Bruckner, owner of Big Swingin' Cycles in San Francisco. "It allows us to give our customers the ability to confirm their rental reservations online, 24/7, anytime. This means we can actually close sales at any time. Getable manages our inventory for us to make sure that we have rental bikes on hand when we need them for customers."
With bike rental season officially kicking off Memorial Day Weekend, Getable is poised for a busy summer. The company expects to manage a couple hundred thousand bike rentals before the fall. In addition to bikes, Getable's rental technology is utilized in categories ranging from party rental to tool and equipment rental. These categories represent more than 100,000 unique rental products offered by Getable in the San Francisco Bay Area and put the company even closer to the core operations of the rental industry, an $85 billion space. Since rolling out its in-store solution last month, Getable has received commitments from businesses representing more than 50% of all bike rental volume in San Francisco.
---
About Getable
Getable launched in 2010 and is dedicated to helping consumers search, compare and rent anything online. Getable provides any store that rents items, from tuxedos to bicycles, with the tools to move their business online, leaving behind paper or server based inventory systems widely used today. The company serves the product rental industry, an $85B space, and hosts listings from across the United States. Getable, with offices in San Francisco, California, is a private company that is funded by prominent Silicon Valley investors. To learn more about how to use Getable for all of your product rental needs, please visit http://www.getable.com.