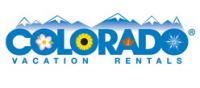 People have been taking advantage of vacation rental properties for short visits in places all across Colorado for years.
(PRWEB) May 22, 2012
The 4th annual MeadowGrass Music Festival, featuring Nathanial Rateliff, Dan Hicks and the Hot Licks, and Chubby Carrier and the Bayou Swamp Band among others will be held Memorial Day weekend at La Foret Conference and Retreat Center in Colorado Springs. La Foret formed MeadowGrass Music Festival in 2009 to provide the best in roots, bluegrass, Americana, cowboy, folk and acoustic music in a spectacular outdoor setting for young and old alike. Many out-of-town visitors arriving for the MeadowGrass Music Fest are choosing to bypass the high priced and impersonal hotel offerings and book a Colorado Springs vacation condo rental from private vacation property owners instead.
ColoradoVacationRentals.com helps connect travelers connects private vacation rental property owners with travelers looking for a vacation home or chalet to rent for a night, a weekend, or a week.
With a weekend of great music in store, travelers to Colorado Springs for the event are booking private vacation condos, chalets, and villas that sleep anywhere from two to 20 people. Friends and families can enjoy their vacation in a spacious and luxurious Rocky Mountain vacation home that accommodates everyone under one roof.
John Romano of Colorado Vacation Rentals says travelers have been discovering the benefits of private vacation rental properties for some time, and Colorado has some magnificent offerings at prices well below the cost of a single hotel room. More and more travelers are grateful for the option of a private cabin or condo with the benefits of a kitchen and laundry, and all the comforts of home.
"People have been taking advantage of vacation rental properties for short visits in places all across Colorado, the U.S., and internationally for years because of the convenience and savings," Romano says. "Colorado Vacation Rentals simply makes it easier for vacationers to connect with homeowners who want to rent their properties out to private parties.
Savvy travelers with an eye on privacy and luxury can compare shops for the best deal on a Colorado Springs condo, cabin or home rental even if they're only staying the night, according to Romano.
"Our job is to make sure travelers and property owners connect, making it much easier for travelers to find the right place to stay, something that will suit their needs and easily suit their budget."
About Colorado Vacation Rentals:
ColoradoVacationRentals.com is among the fastest-growing web destinations for travelers seeking rental properties anywhere in Colorado. This collaborative site matches property owners with vacationers looking for the perfect rental property. The site now features improved search options and educational tools for renters and property owners.
The mission of Colorado Vacation Rentals is to connect travelers from all over the world with property owners in Colorado by providing detailed listings of properties, and a safe and efficient way of communicating right on the website. Powerful search tools allow renters to narrow down listings in order to find the vacation rental of their dreams. Prospective renters can research, compare and book cabins, villas, houses, ski chalets, condos and other great vacation properties anywhere in Colorado.
Visit the ColoradoVacationRentals.com website to learn more about Colorado vacation properties.
###