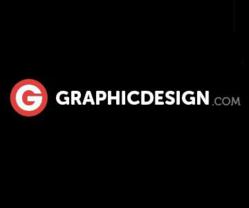 Crowdsourcing encourages community participation, affords informal design feedback, and even allows entrants to win prizes.
Dallas, TX (PRWEB) May 22, 2012
Four poll questions related to spec requests and crowdsourced design face readers of GraphicDesign.com this week: Are these practices hurting the industry? Can they jump-start a young graphic designer's career? Are they helpful for building a portfolio? What percentage of the industry has participated in such practices? GraphicDesign.com is welcoming opinions from any and all readers.
In a controversial article published on GraphicDesign.com this week, NSG Design owner Nicole Spiegel-Gotsch examines "Crowdsourced Design: Commoditization or Democratization?" In it, Spiegel-Gotsch sat down with CEO of 99designs Patrick Llewellyn and Sterling Brands Design Division President Debbie Millman to take a hard-hitting look at spec requests and crowdsourcing.
Llewellyn pointed out that crowdsourcing encourages community participation, affords informal design feedback, and even allows entrants to win prizes. After all, 99designs has its own designers on staff, but instead chose to go to the masses for the massive front-page redesign, the focal point of Spiegel-Gotsch's article.
Llewellyn discussed the sometimes life-changing impact crowdsourcing can have: "99designs has paid out almost $1.5 million a month to winning designers… Some have built such a large following that they no longer have time for contests." The home page redesign contest has received over 400 entries to date from over 120 designers. Moreover, 99designs currently has over 1,500 open contests.
Debbie Millman painted a less-than-rosy picture of crowdsourcing, asserting, "At the end of the day, [crowdsource businesses] get paid and clients get a plethora of design options for free, how is that fair?" Millman advocated the use of portfolios and proposals in order for would-be designers to share their work.
Millman concluded her thoughts by bluntly stating, "When people are willing to do work for free, it becomes very demoralizing. How many millions of dollars in free work is being given away?"
Readers of GraphicDesign.com have also weighed in. Neil Tortorella, who authored a recent feature article on GraphicDesign.com examining whether the graphic design industry is losing value, sarcastically questioned, "How about 99designs puts their management decisions out to the crowd? I mean, really, if they believe crowdsourcing is the fun community answer, what they heck? How hard can it be?"
Another reader simply known as "Justin" gave his two cents on the controversial topic: "It's interesting how graphic design is often singled out for spec work and other initiatives like this. Most designers like me say that they'd do this stuff for free since they're so passionate about it – a statement many take advantage of. Is ours the only industry with this problem?"
GraphicDesign.com will continue to publish interactive content from its team of skilled contributing writers. Visit GraphicDesign.com and weigh in on this hot topic. The article and poll can be found HERE.
ABOUT GRAPHICDESIGN.COM
GraphicDesign.com is a product of Terran Marketing and a leading source of news and information devoted entirely to the graphic design industry. Employers, students, and freelancers come to GraphicDesign.com to read and discuss current news, information, and events in the graphic design industry.
CONTACT:
Julia Wild
Terran Marketing
892 East Steger Town Road, Suite #206
Rockwall, TX 75032
Phone: (540) 908-2195
E-Mail: julia(at)graphicdesign(dot)com