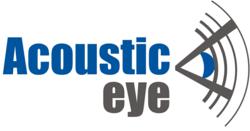 Our system has been utilized in many of the industry's most challenging jobs, inspecting hundreds of thousands of tubes…we are intently focused on achieving next stage growth that will firmly establish AcousticEye as a game-changing solution provider.
Leusden, The Netherlands (PRWEB) May 24, 2012
AcousticEye Ltd., a pioneer in non-invasive tube inspection for the global heat exchanger and boiler NDT (non-destructive testing) markets, today announced that it has raised $6 million in additional funding.
Led by Israel Cleantech Ventures (ICV), the leading venture capital fund focused on backing Israel's emerging clean technology companies, the investment will be primarily used for continued research, development and global commercialization of the company's breakthrough technology solutions. Sequoia Capital, AcousticEye's existing main investor and the venture capital firm that has helped many of the world's most successful companies, also participated in this second round of funding.
"AcousticEye has introduced a disruptive technology for tube inspection that delivers major advantages for users to significantly reduce operational costs and contribute directly to improved profitability", said Mr. Matan Friedman, Venture Associate at ICV. "We have been tracking AcousticEye for a while and look forward to working with the team as they continue to increase their value proposition and footprint in this large market space."
Sequoia Capital has a long history of partnering with founders to help them build long-term, multi-billion dollar companies, including Google, LinkedIn, A123, Yahoo!, Apple, and Oracle. "We back companies that are transforming their industries", said Mr. Gili Raanan, General Partner at Sequoia Capital. "AcousticEye has made significant strides in the development, deployment and sales of its ground-breaking solution. It has the combination of a great product with strong management and is well placed to make tube inspection more efficient and affordable for many more companies around the world."
"We appreciate very much the confidence that ICV and Sequoia Capital have placed in AcousticEye as we continue to build upon our momentum in the market", said Mr. Yoav Harel, CEO of AcousticEye. "Our system has been utilized in many of the industry's most challenging jobs, inspecting hundreds of thousands of tubes with accurate results and speed that are impossible using today's conventional techniques. With our technology approach now validated in the industry, we are intently focused on achieving next stage growth that will firmly establish AcousticEye as a game-changing solution provider."
About Israel Cleantech Ventures
Established in 2006, Israel Cleantech Ventures (ICV) is the leading venture capital firm dedicated to providing value added growth capital to exceptional entrepreneurs building Israel's leading energy, water and environmental companies. The firm has $135M under management to date in two funds and has completed 15 investments across diverse cleantech sectors, including clean materials, waste water treatment, alternative energy generation, energy storage & efficiency, green building, smart grid and in technologies that enable existing industries to work in a more efficient and environmentally friendly manner. ICV funds are backed by leading institutional investors and notable family offices in Europe, the US and Israel. http://www.israelcleantech.com
About Sequoia Capital
Sequoia Capital is a venture capital firm specializing in seed stage, early stage, and growth stage investments. The firm invests in all sectors with a focus on energy, financial services, healthcare services, internet, mobile, outsourcing and technology. Sequoia Capital was founded in 1972 and has offices in China, India, Israel and the U.S. http://www.sequoiacap.com
About AcousticEye
AcousticEye Ltd. is a pioneer in non-invasive tube inspection for the global heat exchanger and boiler NDT (non-destructive testing) markets. With breakthrough capabilities for inspecting today's most challenging tube sizes and configurations up to 4", it is possible to inspect boilers, Fin Fans and other heat exchangers in any shape or material. Ultra-fast, accurate testing can be performed at a fraction of typical inspection cycle times and without extra inventories of consumable probes and standards. Utilizing Acoustic Pulse Reflectometry (APR) technology, AcousticEye's Dolphin G3™ is a very advanced yet easy-to-use tool. With its simple operation, automated analysis and report generation, there are minimal training requirements and far less dependency on operator expertise. http://www.acousticeye.com