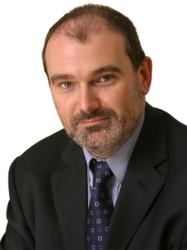 At Company Registrations Online Ltd we offer only bespoke services for our clients, ensuring that we look into every eventuality the company may face in the future.
(PRWEB UK) 23 May 2012
Phil Vibrans has been working within the Company Registrations Industry since 1993, and his formation agency Company Registrations Online Ltd was the first company formation agent whose services were made fully available online in 1998. His close involvement with the industry over the previous ten years prompted him to join the Association of Company Registration Agents (ACRA) in 2003 and in 2007 he was asked to join the Board of ACRA as a Director.
ACRA, which is the only recognised representative trade association for the company registration industry, was established in 1975 but really came to prominence over the last ten years and particularly so following the introduction of the Companies Act 2006. The Association liaises with the highest levels of government on a regular basis, including The Registrar of Companies, The Department for Business Innovation and Skills (BIS) and HM Treasury about developments and concerns surrounding the company registration industry, and with HRMC regarding anti money laundering regulations.
ACRA have warned that many formation agents use standard Model Articles when setting up companies which fail to address a number of crucial elements of company formation. It is of great concern that companies incorporated with Model Articles may not have adequate processes in place, meaning that through using them business owners are causing themselves a wealth of potential problems in the future. In his statement, Vibrans commented;
"A lot of these smaller company formation agents push for maximum cost efficiency, so although on the face of it turnaround looks good and prices are appealing, there are many things that these agents miss out upon, for example; the Model Articles do not allow the issue of nil or partly paid shares, have no proper provision for multiple classes of shares, alternate directors or the appointment of a company secretary and fail to address many fundamental matters of law that may cause severe difficulties for a company in the future. Some of the problems likely to be faced will make amendments to company structure an extremely difficult process, and may not be picked up by small business owners until it is too late.
Even the Government's own web incorporation service operated by Companies House uses the basic Model Articles and provides no additional advice for its customers. ACRA offers its member organisations the opportunity to subscribe to approved bespoke Articles of Association which are drafted by leading counsel with extensive experience in company law. As such, anyone seeking to incorporate a new company should look towards one of these ACRA members when registering a new limited company."
He summarised; "At Company Registrations Online Ltd we offer only bespoke services for our clients, ensuring that we look into every eventuality the company may face in the future. We believe that bespoke services are incredibly important to ensure the smooth running of businesses and we also make sure that any company who registers with us gets support across every aspect of setting up, including help with VAT registration and help with business banking. We also offer a generous rewards scheme for accountants and lawyers who consistently return to us."