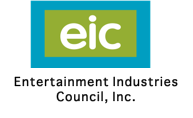 Entertainment Industries Council, Inc. (EIC), through its Sun SafeTee program, is leading the charge to give junior golfers the potentially life-saving information to protect them stroke after stroke.
Reston, VA (PRWEB) May 23, 2012
The Entertainment Industries Council, Inc. (EIC), through its Sun SafeTee program, is leading the charge to give junior golfers the potentially life-saving information to protect them stroke after stroke. As part of its nationwide program to provide the golf community with sun protection education, the Sun SafeTee program will be at the American Junior Golf Association's (AJGA) national headquarters in Braselton, GA presenting the Block the Sun, Not the Fun campaign encouraging the use of sun screen, wide brim hats, sun glasses, and sun safe clothing while players are on the links.
This year in the United States, over 2 million skin cancers will be diagnosed. Given the extensive amount of time golfers spend in the sun, they have a higher risk than the general population of developing sun damage and skin cancer.
Dr. Michael Kaminer, a board certified dermatologist in Massachusetts and board member of the Program said, "Since much of the sun exposure people get as children, causes skin problems as an adult, it is imperative to educate golfers as young as possible on how to properly protect themselves in the sun."
Mark Wishner, Director of the Sun SafeTee Program, added "The AJGA is a great partner in our effort to educate young golfers. We will be teaching the critical elements of good sun protection, which the AJGA staff will then pass along to their members and tournament participants."
The AJGA's commitment to Sun SafeTee and preventing sun damage in young golfers was reinforced by Mark Oskarson, the AJGA's Chief Operating Officer. Oskarson stated, "The AJGA believes strongly in our partnership with the Sun SafeTee Program and we're appreciative of the opportunity to have Mark Wishner speak with our 2012 tournament staff regarding the program's important principles and message."
Each year more skin cancers are diagnosed than lung cancer, breast cancer and prostate cancer combined. While skin cancer is the most prolific form of cancer, it is also the most preventable and the most curable when diagnosed at an early stage.
About Entertainment Industries Council
EIC, a non-profit organization, was founded in 1983 by leaders of the entertainment industry to bring the power and influence of the industry to bear on communication about health and social issues. The organization is considered to be the chief pioneer of entertainment outreach and one of the premiere success stories in the field of entertainment education. EIC provides information resources for entertainment creators through innovative and time-proven services and methods of "encouraging the art of making a difference" from within the entertainment industry. EIC produces the simulcast national television special PRISM Awards Showcase which addresses accurate portrayals of prevention, treatment and recovery from drug, alcohol and tobacco use, and mental health concerns. The organization also produces the S.E.T Awards, honoring positive and non-stereotypical portrayals of science, engineering and technology.
EIC also addresses issues such as diabetes, ADHD, Post Traumatic Stress Disorder, foster care, women's health, firearm safety and injury prevention, sun safety and skin cancer prevention, human trafficking, terrorism and homeland security, eating disorders and obesity, seat belt use and traffic safety, and HIV/AIDS prevention. The organization has also launched an initiative to increase the public profile and interest in science, engineering and technology. EIC's web site is http://www.eiconline.org. The PRISM Awards web site is http://www.prismawards.com.
About Sun SafeTee
The Sun SafeTee Program is dedicated to providing sun protection education and opportunities for the early detection of skin cancer in the golf community. As a program of the Entertainment Industries Council, Inc., we are dedicated to reducing the incidence of skin cancer and creating national awareness of this important health issue in America. Sun SafeTee believes that a concerted focus on skin cancer prevention, education and awareness is the only way to change generations of behavior and lifestyles. To learn more about Sun SafeTee or to make a tax deductible donation, go to http://www.sunsafetee.org
About the AJGA
The American Junior Golf Association is a 501(c)(3) nonprofit organization dedicated to the overall growth and development of young men and women who aspire to earn college golf scholarships through competitive junior golf. The AJGA provides valuable exposure for college golf scholarships, and has an annual junior membership (boys and girls ages 12-18) of approximately 5,500 junior golfers from 49 states and more than 40 countries. To ensure scholarship opportunities for all junior golfers who have the skill, the AJGA created the Achieving Competitive Excellence (ACE) Grant program to provide financial assistance to young players in need.
Titleist, the AJGA's National Sponsor, has been the catalyst and driving force behind the Association's success since 1989. Rolex, which is in its third decade of AJGA support, became the inaugural AJGA Premier Partner in 2004. In 2007, after 12 years of support, Polo Ralph Lauren became the AJGA's second Premier Partner.
AJGA alumni have risen to the top of amateur, collegiate and professional golf. Former AJGA juniors have compiled more than 500 victories on the PGA and LPGA Tours. AJGA alumni include Stewart Cink, Matt Kuchar, Hunter Mahan, Phil Mickelson, Tiger Woods, Paula Creamer, Cristie Kerr, Inbee Park and Morgan Pressel.