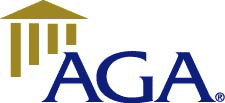 Given the conclusions of this research initiative, it appears while most government leaders have a general understanding of data analytics, they are not yet champions of integrating these tools into their agencies
Alexandria, Va. (PRWEB) May 22, 2012
During a panel discussion in Washington, D.C. today, the Association of Government Accountants (AGA) along with federal agency leaders, reviewed the outcome of a research study on the development and use of data analytics in federal agency operations. This study, sponsored by Accenture, was launched as an effort to reduce government fraud, waste and information abuse.
Data analytics are tools used to improve decision-making, achieve better financial outcomes and improve customer service. The findings of this research study are detailed in a report entitled, "Leveraging Data Analytics in Federal Organizations," which incorporates interview and survey information gathered from eight federal agencies and from a broad spectrum of federal financial officials on how federal agencies are using data analytics, and what they are doing with the resulting information.
"Given the conclusions of this research initiative, it appears while most government leaders have a general understanding of data analytics, they are not yet champions of integrating these tools into their agencies," says Relmond Van Daniker, executive director of AGA. "While there is no clear plan to leverage the federal government's investment in data analytics, they are in a good position to build on the advances they have already made. Clear goals establish realistic bounds and reasonable expectations for projects, and incorporating data analytics into their practice will encourage federal leaders to establish a clear vision for projects and inspire employee support."
With current budget constraints and increasing demands for improved visibility into decision making, operational effectiveness and efficiency, all organizations stand to benefit greatly through improved analytics capabilities and methodologies, said Chris Smith, U.S. federal chief technology and innovation officer at Accenture Federal Services. Analytic capabilities and fact-based decisions underpin some of the most important imperatives agency heads face today to improving operational excellence.
"Agencies that make the shift from looking back at 'what happened' to looking forward at 'what will happen next' by applying predictive analytics will be best positioned for mission success and serving the Nation," Smith said. "It takes a clear strategy, effective leadership, the right skill sets, tools, processes, and a supporting culture to build a high performance analytics capability within the organization."
This morning's panel discussion unveiled that two-thirds of the respondents in this study reported the use of data analytics in operations, with nearly all systems focused on financial performance, improper payments and identifying high-risk investigative targets. This is not surprising, as the federal government has launched a major initiative to reduce the annual rate of improper payments, currently estimated at $125 billion annually. The remaining respondents, who had not implemented a data analytics system, identified multiple reasons for the delay including a lack of budget, lack of staff and lack of knowledge about how to develop a data analytics system.
To address these concerns, research recommendations include:

Build on Success. The federal government should strive to leverage the experience gained by those who have implemented data analytics systems to help other organizations overcome deficiencies in budget, staffing and experience.
Continue Education. Federal leaders must continue to seek education about the benefits and uses of data analytics and the actions needed to implement data analytics in their agency.
Focus on Performance and Outcomes. Organizations should expand the use of data analytics to include performance and outcomes.
Procurement. A guide to procuring data analytics systems or consulting services should be developed (ideally by a neutral third party) based on the experiences of federal officials that have adopted systems and the vendors who provide these services.
Explore Intergovernmental Services. Federally funded programs implemented at the state or local government levels should be reviewed to determine whether a collaborative arrangement could be developed for data analytics.
To view this report, please visit http://www.agacgfm.org/AGA/Documents/Research/CPAGResearch30_DataAnalytics.pdf.
About AGA: AGA is the premier Association in advancing government accountability. We support the careers and professional development of government financial professionals working in federal, state and local governments as well as the private sector and academia. Founded in 1950, AGA has a long history as a thought leader for the government accountability profession. Through education, research, publications, certification and conferences, AGA promotes transparency and accountability in government. http://www.agacgfm.org