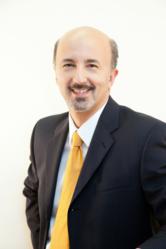 My goal is to help San Antonio residents feel confident in their decision to undergo a cosmetic surgery procedure.
San Antonio, TX (PRWEB) May 23, 2012
Led by Dr. Mario Diana, who has been shaping the bodies of central Texas residents since 1999, the New Day Plastic Surgery Center is dedicated to providing safe, caring and affordable body contouring procedures, including breast augmentation, liposuction and tummy tucks in San Antonio.
The New Day Plastic Surgery Center core values include focusing on natural outcomes using innovative, less invasive procedures that significantly reduce the risk and recovery time. Among the San Antonio center's specialties is the revolutionary SoftShape lipotransfer, which utilizes grafted body fat in breast augmentation procedures.
Dr. Diana is accredited by a multitude of organizations, including the American Board of Plastic Surgery (ABPS), the American Society of Plastic Surgeons (ASPS) and The American College of Surgeons (ACS). Exceeding most industry standards, Dr. Diana voluntarily goes above the call of duty to ensure his staff is providing one of the safest cosmetic surgery facilities in San Antonio.
"My goal is to help San Antonio residents feel confident in their decision to undergo a cosmetic surgery procedure," says Dr. Diana, who is an internationally recognized educator and speaker on cutting-edge cosmetic techniques. "Before going into surgery, we offer advanced technology, such as the Portrait 3D imaging system, to show patients how their bodies may be transformed."
An approved instructor for Smartlipo, Dr. Diana regularly hosts physician trainings, seminars and workshops on liposuction and offers the full range of body contouring procedures like breast augmentation in his San Antonio facilities. In March, he presented his innovative techniques in SoftShape to the International Society of Plastic Regenerative Surgeons (ISPRES) in Rome, Italy. He also recently appeared on the local morning talk show, San Antonio Living, to discuss his latest approach to fighting stubborn cellulite. Cellulaze is the first FDA approved treatment for reducing fat beneath the skin's surface.
Working with http://www.PageViews.com, a Scottsdale, Ariz., SEO company, New Day also provides a comprehensive website and Facebook page to educate patients on body cosmetic surgery procedures. The conversational nature of the blog-style articles encourages comments and questions, which Dr. Diana personally answers. The wide array of topics ranges from the risks of Brazilian buttocks lifts to helping patients choose the right cosmetic surgery doctor.
For more information on New Day Plastic Surgery Center, visit http://www.NewDayPlasticSurgery.com or call (800) LOOK GREAT.
About New Day Plastic Surgery Center
Since 1999, Dr. Mario Diana has provided central Texas residents with highly specialized breast and body contouring procedures. In 2002, the New Day Plastic Surgery Center opened its doors in San Antonio to advance the accessibility to superior, yet affordable, cosmetic surgical options. Recognized as an American Association for Accreditation of Ambulatory Surgery Facilities (AAAASF), New Day Plastic Surgery Center actively engages in international medical research studies and seminars.