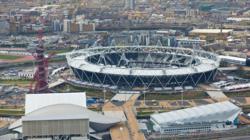 Wednesday's sale is a live sale, and, like other high demand events including pop concerts, we expect the website to be very busy and customers may well be held in queues for over 30 minutes at peak times
(PRWEB) May 22, 2012
The London Organising Committee of the Olympic Games and Paralympic Games (LOCOG) has confirmed further details of the Olympic Games tickets which will be available in the general sale, which starts at 11am on Wednesday 23 May 2012.

No availability in Athletics, Cycling, Equestrian, Tennis, Swimming, Ceremonies, Canoe Slalom, Rhythmic Gymnastics, Modern Pentathlon, Synchronised Swimming, Triathlon
Good availability of football tickets, including £20 tickets;
Majority of remaining non-football tickets are at the higher price points
LINK TO PDF AVAILABILITY GUIDE HERE
There are several sports which will not be available for sale as all available tickets have been sold. These are:
Athletics, Athletics (Marathon), Canoe Slalom, Cycling (BMX, Road and Track), all Equestrian (Dressage, Eventing and Jumping), Rhythmic Gymnastics, Modern Pentathlon, Swimming, Marathon Swimming and Synchronised Swimming, Tennis, Triathlon and Opening and Closing Ceremonies.
There are still some £20 tickets available in the following sports;
Boxing, Fencing, Football, Table Tennis, Taekwondo, Volleyball, Weightlifting and with limited availability, in Judo and Wrestling (both Freestyle and Greco-Roman).
There is still good availability in the following sports, but at higher price points from £45 to £450.
Archery, Badminton, Basketball, Beach Volleyball, Canoe Sprint, Diving, Handball, Hockey
There is limited availability in the following price points in the following sports with tickets only available at the higher price points from £45 to £450.
Race Walk, Mountain Biking, Artistic Gymnastics, Rowing, Sailing and Water Polo.
There is low availability in Gymnastics (Trampoline) and Shooting, with tickets starting from £40 to £185.
There is very low availability for tickets to medal events. Only higher priced tickets are available for the majority of the medal events.
Tickets for the Olympic Park are still available.
Customers can purchase up to 4 tickets per session, and can purchase up to 4 sessions in one transaction for all available sports apart from football. More tickets are available for football sessions – between 20 and 30 tickets per session to encourage groups to attend.
LOCOG Commercial Director Chris Townsend commented, "Our priority has been to get as many people who missed out in the sales process last year to the Games. We have delivered on our promise and now another 150,000 people have successfully purchased up to 4 tickets each. We are now putting the remaining tickets back on general sale. Customers will be able to browse the website for 24 hours, from 11am today (22 May 2012) to see what tickets are available. Wednesday's sale is a live sale, and, like other high demand events including pop concerts, we expect the website to be very busy and customers may well be held in queues for over 30 minutes at peak times'
Notes to editors:
For further information please contact the London 2012 Press Office.
The Official London 2012 Join In app is a free mobile guide to help you plan, enjoy and share your Games experience. From the Olympic Torch Relay to the Olympics and Paralympics, the Opening and Closing Ceremonies, plus all the cultural, city and community celebrations happening across the UK, the Official London 2012 Join In App is your essential companion.
London 2012 Games partners:
The Worldwide Olympic Partners who support the London 2012 Olympic Games and the National Olympic Committees around the world are Coca-Cola, Acer, Atos, Dow, GE, McDonald's, Omega, Panasonic, Procter and Gamble, Samsung and Visa.
LOCOG has seven domestic Tier One Partners - adidas, BMW, BP, British Airways, BT, EDF and Lloyds TSB. There are seven domestic Tier Two Supporters – Adecco, ArcelorMittal, Cadbury, Cisco, Deloitte, Thomas Cook and UPS. There are now twenty-eight domestic Tier Three Suppliers and Providers – Aggreko, Airwave, Atkins, Boston Consulting Group, CBS Outdoor, Crystal CG, Eurostar, Freshfields Bruckhaus Deringer LLP, G4S, GSK, Gymnova, Heathrow Airport, Heineken UK, Holiday Inn, John Lewis, McCann Worldgroup, Mondo, NATURE VALLEY, Next, Nielsen, Populous, Rapiscan Systems, Rio Tinto, Technogym, Thames Water, Ticketmaster, Trebor and Westfield.
There is one domestic Tier One Paralympic Games-only Partner, Sainsbury's and two domestic Tier Three Paralympic Games-only Suppliers, Otto Bock and Panasonic. The London 2012 Paralympic Games also acknowledges the support of the National Lottery.