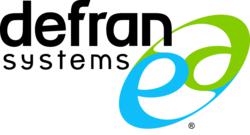 New York, NY (PRWEB) May 31, 2012
Defran Systems, a leading provider of integrated electronic health systems for human services organizations, is sponsoring a free webinar entitled "Care Coordination and Quality Innovation: One Behavioral Health Provider's EHR Journey." Presenting during the webinar will be Anka Behavioral Health, a nonprofit provider of recovery-based services to the behavioral health services community.
WHEN:
Wednesday, June 6th, 2011, 2:00PM ET to 3:00PM ET
WHAT:
In this complimentary webinar, you'll hear how Anka Behavioral Health, one of California's leading behavioral health agencies, utilizes integrated electronic health record (EHR) and financial management software to facilitate improved client care, increased cash flow and reduced administrative burden.
In today's operating environment, behavioral Health agencies face numerous challenges in today's operating environment. Many human services organizations still use paper or partially automated record systems, which are often characterized by incomplete paperwork, missing documentation and a lack of staff accountability. This makes compliance with a myriad of ambiguous contract requirements difficult.
This webinar will provide valuable insight into how an integrated EHR and financial management system can ease the burden of managing complex funder and changing regulatory requirements, beginning at the point of intake or referral and continuing all the way to billing and reimbursement.
WHO:
The free behavioral health webinar will be hosted by Kevin Andrews, director of information technology at Anka Behavioral Health, Andrew Miller, solutions consultant at Defran Systems, and Jessica Chludzinski, marketing manager at Defran Systems.
Anka Behavioral Health is based out of Concord, California, serving over 13,000 clients each year. one of the largest non-profit agencies in California, providing a variety of services to thousands of children and families annually.
Defran Systems provides comprehensive EHR and financial software to behavioral health, social services and developmental disabilities providers. Its flagship web-based solution, Evolv-CS®, is an ONC Certified Complete Ambulatory EHR.
WHERE:
You can attend this free webinar online from anywhere with an Internet connection.
Register today for Care Coordination and Quality Innovation: One Behavioral Health Provider's EHR Journey.
About Defran Systems
Defran Systems provides web-based, enterprise information management software to human services providers. Our flagship EHR and financial software suite, Evolv-CS®, is an ONC Certified Complete Ambulatory EHR and supports providers in their efforts to prove Meaningful Use. It is the most all-inclusive solution for optimizing your entire health record information management process, improving cash flow and achieving positive outcomes. We are a long-term partner; understanding the challenges human services providers face and providing relevant solutions. Visit us at http://www.defran.com.