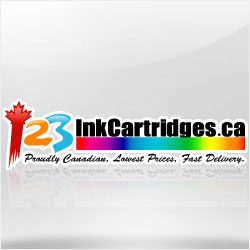 Montreal, Quebec (PRWEB) May 22, 2012
The online printer and computer supplier 123inkcartridges.ca recently added iPad 3 Cases to its line of products. These quality products will be available at the same discounted rates that customers are accustomed to. They recently began expanding product lines and are happy to announce that Apple iPad cases will be included in these recent expansions.
123inkcartridges.ca continues to be the leading online provider of various types of printer and computer accessories. Customers visit the store online and fill out an order which is filled and mailed to various locations throughout the United States and Canada. The company has recently been experiencing much growth and has included Apple iPad cases to their growing product lines.
The Montreal company has facilities which house the numerous products they carry so that they can quickly ship products once they are ordered. 123inkcartrigdes.ca is dedicated to meeting customer's needs and expectations and have a full time customer service staff to ensure that each customer has a pleasant ordering experience with the company. The staff will work with customers to make sure that they find what they need. The online store continues to offer high quality products to customers at the lowest possible price. Just recently the company began to make Apple products available to customers as well to help meet growing needs of computer enthusiasts.
Products can be ordered through the site http://www.123inkcartridges.ca/accessories/iPad-Cases.html. They can look through the broad line of products to locate the items that they need. Friendly support staff will assist customers in finding what is needed. They are available on the site 24/7 just to help customers.
About 123inkcartridges.ca
The growing online company, 123inkcartridges.ca started out by only offering printer ink and toner cartridges. They soon became the leading supplier of such products. As the use of computers grew and customer needs grew along with them the company began to expand to include many other computer related accessories. At its formation the company's primary goal was to provide high quality products to customers at prices they could afford. They have two office locations in Canada and several facilities in which products are stored to help meet the growing customer demands.