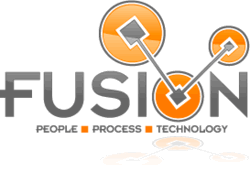 IT Service Catalogs are fundamental to any effort to improve IT efficiency
Vienna, VA (PRWEB) May 23, 2012
Fusion PPT, a recognized cloud computing strategy and technology firm, announced today that its report on IT Service Catalogs was featured in Information Week Analytics.
"IT Service Catalogs are fundamental to any effort to improve IT efficiency" commented Fusion PPT CEO Michael Biddick. IT Service Catalogs are also a key element in private cloud computing environments and idetified in the Fusion PPT Cloud Computing Maturity Model.
If you're building a private cloud, you must have an IT service catalog. But even if your ­infrastructure goals are more modest, a catalog can deliver benefits. In this InformationWeek Best Practices report, we will look at considerations when building an IT service catalog; ­examine vendors and technology components, both the service catalog software itself and the back-end integration of automation and orchestration components needed to provision and reclaim the service; and discuss operational elements that need to be in place.
To view the entire report click here.
Fusion PPT, a recognized cloud computing strategy and technology solution firm, works with clients to utilize technology to deliver mission results. Clients rely on Fusion PPT's expertise and unbiased guidance to meet the most pressing challenges using IT as a catalyst. http://www.fusionppt.com, solutions(at)fusionppt(dot)com, 866-871-2674 solutions(at)fusionppt(dot)com