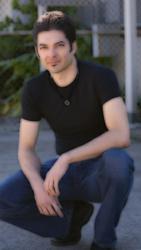 New Report Reveals: How To Meet Women
San Mateo, CA (PRWEB) May 31, 2012
It may seem like an insurmountable hurdle, but every man out there is capable of developing skills that makes meeting women a cinch, says Xuma in his new report.
"Men who want to meet women effortlessly need to first do a bit of research," Xuma says in his new report on how to meet women easily. "If a man is looking for a job he doesn't just willy nilly throw himself at the first business he walks past. It's the same with dating, men need to sit down and think about the best places to meet women in the city the live in."
Men can brainstorm locations near them where women congregate, Xuma says.
"Guys can look at it in two different ways," he explains. "They can play it as a numbers game by finding places where the most single women flock. Or they can look at it as a quality versus quantity issue. What that means is if a guy were looking for a one-night stand, he would probably make a list of clubs and bars. If a guy is looking for a girlfriend who is intellectual, the places he lists might be much different, such as libraries, bookstores, and so on."
The first step in knowing how to meet women is researching locations, and then the next step is preparing for that first conversation, Xuma says.
"Once a guy decides where to meet women, then he should usually stick with the most basic and effective opener: saying hi," Xuma says. "Guys spend way too much time worrying about something witty to say when in reality, a simple hey or hello almost always works best."
It's not the first thing a guy says that sparks interest anyway, Xuma explains in his report on how to meet women if you're shy.
"It's okay for a guy to know ahead of time what subject he is going to bring up in conversation with a woman. Some of the most captivating conversationalists in history have practiced topics in the shower before they left the house, "Xuma says. " So, it's okay to practice what a guy is going to say after hello."
Meeting women is easy if men research places to do so and do a tiny bit of preparation to strike up a conversation, Xuma says.
Xuma has spent years teaching hundreds of men how to attract women and has been a dating expert and attraction adviser for more than 10 years. He has appeared on ABC and CBS television, as well as Playboy radio. He's the author of The Bad Boy Formula, Secrets of the Alpha Male, the Girlfriend Training Program, and numerous other books and articles. He has also been recognized for his work sharing dating advice for guys and sharing tips on pick up artist techniques, alpha male behavior, how to meet women, and flirting tips for guys.
For more information, visit Carlos Xuma's website at http://www.attractwomenprogram.com