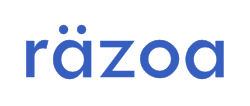 The time to learn Alpinia is minimal, and productivity returns are almost immediate
San Francisco, CA (PRWEB) May 24, 2012
Razoa, LLC, an enterprise software company based in San Francisco, today launched a preview of its innovative Java web application development tool that greatly simplifies the development of professional web applications. Designed for Java developers, the Windows version of this new product named "Alpinia" is available for free download starting today at http://www.razoa.com.
Designed for professional developers, Alpinia accelerates the development cycle by automating common infrastructure tasks and writing the underlying code. Alpinia allows developers to focus on the unique features of a particular application. As a result, development time and related costs are significantly reduced. Alpinia provides built-in support for multiple platforms.
"Alpinia does the boring stuff so you can focus on what makes your application unique," said Scott Czadzeck, chief executive officer of Razoa, LLC. "Developers simply drop in their business logic, design the user interface and generate a robust, professional application in record time."
Alpinia Features and Benefits for Web Developers

Quickly build complex applications: With Alpinia, a developer can create sophisticated web applications with minimal effort. The simple process starts with dropping in existing code and then moves to designing the interface while Alpinia handles everything else.
Leverage templating: Alpinia's templates help a developer to quickly and easily create complex reusable web interface elements.
Add styling: The styling options give developers the tools needed to apply formatting consistently and quickly throughout their applications.
Decrease testing time: Alpinia significantly decreases the application testing time for developers, helping their applications to get up and running faster by building them with proven code.
Create turn-key applications: Applications built with Alpinia are ready for deployment.
Royalty-free usage: There are no license fees or limits of any kind on the applications you create with Alpinia.
Industry standards: Alpinia creates web applications that utilize the latest technology including: Java, JSF and Spring.
Czadzeck added, "The time to learn Alpinia is minimal, and productivity returns are almost immediate. With this preview release, we hope to inspire Java developers around the globe to try Alpinia and experience the benefits for themselves."
About Razoa
Founded in 2010, Razoa LLC is an enterprise software company based in San Francisco, Calif., focused on simplifying the software development process. The company has two products, Alpinia and Kumquat, created for professional Java developers. Developers around the world are already using Razoa's products to quickly and easily develop Java applications.
For further information, please visit - http://www.razoa.com
###