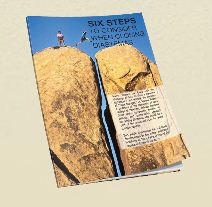 Madison, WI (PRWEB) May 24, 2012
Diastema closure is the topic of the newest free whitepaper from the American Academy of Cosmetic Dentistry.
The free whitepaper, "Six Steps to Consider When Closing Diastemas," focuses on the challenge many clinicians are faced with—closing a diastema esthetically, and without the presence of black triangles. Dr. Marcos Vargas, a professor at the University of Iowa College of Dentistry, who authored the paper, believes that freehand direct resins composites provide an esthetic and conservative approach to closing diastemas and should be considered by cosmetic dentists.
The whitepaper summarizes the technique demonstrated by Vargas, originally published in Volume 26, No. 3, Fall 2010 issue of the AACD's Journal of Cosmetic Dentistry.
To download a free copy of this whitepaper, visit the AACD's home page at http://www.aacd.com.
Other free whitepapers are also available on the AACD website, including:

"How to Improve Case Acceptance For Complex Treatments," Added Dec. 2011
"Seven Ways to Propel Your Practice with Cosmetic Dentistry," Added July 2011.
About the AACD
The AACD is the world's largest non-profit membership organization dedicated to advancing excellence in comprehensive oral care combining art and science to optimally improve dental health, function, and esthetics. Comprised of more than 6,300 cosmetic dental professionals in more than 70 countries around the globe, the AACD fulfills its mission by offering superior educational opportunities, promoting and supporting a respected credential, serving as a user-friendly and inviting forum for the creative exchange of knowledge and ideas, and providing accurate and useful information to the public and the profession.
For more information regarding the AACD, please visit http://www.aacd.com, send an e-mail to pr(at)aacd(dot)com, or call 800.543.9220.
###