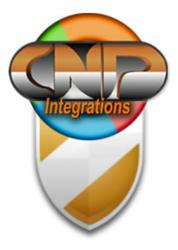 SecureLive is recognized by large industry and top level law enforcement for delivering best of breed web security protection.
Boston, MA (PRWEB) May 23, 2012
On May 24th at 1pm CNP Integrations is proud to present a new webinar and discussion focused on web security for Joomla! CMS and their unique hosting platform which optimizes security for Joomla! CMS. This webinar will offer an inside peak at some of the most common threats on the internet today and ways you can protect yourself from them with an advanced security tool suite call SecureLive.
This presentation led by Jeff Brown, an industry leader in web security solutions and the CEO of SecureLive.net, will cover a three tiered approach to an effective security strategy and what to look out for on an information highway filled with cyber criminals.
The SecureLive 3 STEP SECURITY SYSTEM, blocks malicious website attacks and also triggers offensive features to reduce and shut down hackers.
BLOCKING -

Continuous Scan - key to high capture rate
Global protection: Like having extra eyes
Not all needs are created equal - custom user controls
Recognition - the key to blocking hackers before attacks
ALERTING

Real-Time alerting - the pulse of your security
Real-time monitoring - altering your strategy on the fly
The invisible war - Hacker traffic tagging / logging
Keep an open communication loop - Multiple msg. options
REPORTING

You must know who they are - logging violations, capturing attacker signature
Proper records are key - legal options
Reducing attacks - global record-keeping is vital
Information cooperation - the key to winning the the war
In the past 4 years, SecureLive has become the go-to solution for protecting Joomla! CMS and other php based applications. SecureLive is recognized by large industry and top level law enforcement for delivering best of breed web security protection. Since 2010, Jeff Brown and SecureLive has worked directly with the FBI to streamline the record keeping and submission of hacking data that helps prosecute cyber criminals.
Join CNP Integrations and other Joomla! CMS security enthusiasts on May 24th at 1 PM for an hour long webinar and discussion. Registration is available online: https://www2.gotomeeting.com/register/257347994 or visit the CNP Integrations webinar page for more information: http://www.joomladesignservices.com/joomla-cms-webinars.html.
CNP's new webinar series is free, and open to any Joomla! users, or people interested in Joomla!. Upcoming regular, monthly webinars will cover topics such as Joomla! Security, Mobile for Joomla!, Extending Your Joomla! Content, Learning Management with Joomla!, and many more helpful topics for Joomla! CMS site owners, administrators, and users.
CNP Integrations is known for delivering world class support for Joomla CMS
CNP Integrations has an engaged global team of technical and configuration experts and employs highly skilled programmers and project managers with the focus of providing the most responsive web application support services for the Joomla CMS and other compatible technologies. CNP Integrations is a business division of Creative Networks Protocol Inc., a Massachusetts based corporation. CNP Integrations offers premium technical support and hosting with a value building methodology and a proven process of project management success.
CNP can be found on line at the following web portals: http://www.cnpsupport.com, http://www.cnpintegrations.com, and http://www.joomladesignservices.com.