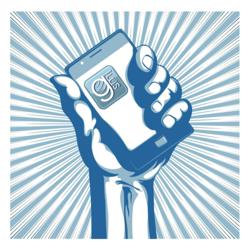 Mobile+Web DevCon features pre-conference labs and three dedicated tracks: iOS, Android and Mobile Web & Web Development.
San Francisco, CA (PRWEB) May 23, 2012
Global Strategic Management Institute (GSMI) is proud to present the Mobile+Web Developer Conference. Mobile+Web DevCon will be hosting it's first installment on July 17-19, 2012, at the Marines Memorial Club & Hotel in San Francisco.
Mobile+Web DevCon is a unique opportunity for developers, designers and engineers to come together and explore the three most pervasive platforms in development: Android, iOS, and the web. The conference will provide attendees with key takeaways and solutions for mobile app and web creation and design essential to their business strategy and development career.
Mobile+Web DevCon is excited to announce two new keynote speakers!
Rick Tywoniak from Cisco Systems, opening up the iOS and Android tracks, will be speaking on Collaboration - Developing the Next Wave of Productivity in the Enterprise. Rick will explore how integration of collaboration can help developers capitalize on their enterprise applications.
Mahi de Silva, EVP of Consumer Mobile at Opera Software, will be opening up the Mobile Web & Web Development Track, speaking on The State of the Mobile Economy. Mahi will provide user, device and publisher insights and delve into such topics as advertiser best practices, rich-media engagement metrics and much more. Mahi's presentation will also include the release of Opera Software's latest report, "The State of Mobile Advertising".
Other presentations and speakers include:
-Smarter Apps for Smarter Phones, presented by Qualcomm Labs
-Extreme Optimization for the Mobile Web, presented by Disney Mobile
-Panel: Developing Tablet-Based Experiences, moderated by WIP and including panelists from NOOK Developer, Appbackr, AOL, and Jetson Creative
-Debugging JavaScript Applications, presented by Adobe
and much more.
For detailed information about the conference and pre-conference labs, including package details, prices and session descriptions, please visit:
http://www.mobilewebdevconference.com
We still have sponsorship opportunities available!
Make sure to secure your seat to one of the most comprehensive developer conferences of 2012! Mobile+Web DevCon's last early bird registration discount, offering a special $100 savings for early registrations, expires June 29th, 2012.
About Global Strategic Management Institute:
GSMI is a leader in the industry of executive education, creating conferences, summits, workshops and training sessions that combine rich learning environments with the opportunity to network with today's most relevant thought- leaders, speakers and practitioners. GSMI's annual events have reached 70% of the Fortune 500 companies, in over 30 countries, and cover topics that today's leaders find most challenging and inspiring. More information about Global Strategic Management Institute and Mobile+Web DevCon can be found at: http://www.gsmiweb.com.