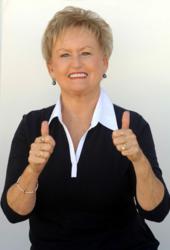 Charlotte (PRWEB) May 30, 2012
Americans are living longer, and they're taking better care of their teeth.
Staying socially active often breeds a desire to look more attractive. Online dating sites, such as eHarmony, reach out to seniors with dedicated groups and pages, so many older adults want to look their very best. And having a bright, attractive smile certainly helps.
In the past, dentures were inevitable for many seniors. Poor dental care led to tooth loss, and that, in turn, led to dentures. But now, with longer life spans, many seniors are becoming proactive in their dental care, and that often means wearing braces to correct a variety of age-related tooth problems.
Once a treatment reserved for teens and pre-teens, dentists are seeing a dramatic increase in the number of adults in their 40s, 50s and 60s asking for braces.
"I recently had a patient in her 70s who got braces," said Dr. James Wells of South Charlotte Dentistry in Charlotte, N.C. "She said it was the best thing she ever did." Wells said the number of his senior patients who opt for braces increases every week.
The American Association of Orthodontics has estimated that more than 1 million adults have braces now, meaning that about one in five patients with braces is an adult.
"Some people just couldn't afford it when they were younger. Some people just didn't get the dental care they needed at the time," Wells said. "And now, instead of just saying, 'It's too late,' they're deciding to go for the smile they have always wanted."
Braces for seniors aren't just for cosmetic purposes. Many patients who are showing signs of painful gum disease can get relief with braces. Sometimes crooked teeth that are fixed will result in less crowding around the teeth and can alleviate swollen, reddened gums.
A patient in his 50s might well have another 40 years left, Wells said. Correcting tooth problems through braces is a much better choice than pulling teeth and living with dentures for 40 years, he said.
Elaine Warner, 70, recently had her braces removed after wearing them for 14 months. She said she had many reservations about getting braces, but she got to a point where she could no longer ignore problems with her teeth.
"My teeth had gotten crooked and were getting worse," Warner said. "I even had one in front that I could floss on both sides at once. Then they started hitting funny, rubbing like chalk on a blackboard and I decided I couldn't stand that. So I did it."
Warner loves the result. "Yes,' she said. "I would recommend it to others."
Crooked teeth are not only unsightly, but over a period of time, they become increasingly hard to clean effectively. When teeth are correctly aligned, issues such as speech and chewing difficulty, jaw problems, improper bite and excessive wear on tooth enamel can be corrected.
And, Wells notes, often patients who correct lifelong dental issues, find that they have greatly increased confidence. Many say they wish they had done it years before.
Traditionally, braces are made of stainless wire, and those are still the most commonly use. But today, there are other options, such as ceramic braces or the custom-made, removable Invisalign product. The choice depends on dentist recommendation and a patient's budget.
Braces are not for every older adult or every situation, but they can solve many dental issues. Consult your dentist to see if braces are right for you.