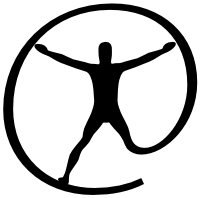 mxHero's improves corporate legal compliance
Bethesda, MD (PRWEB) May 25, 2012
Among several new capabilities, mxHero's Usage Hours plugin included in new release of mxHero enables organizations to control during which hours of the day email can be sent or received. Hour limitations can be set individually for each day of the week and applied to a single user or groups of users. This feature is especially relevant given the potential corporate legal liability presented by unrestricted email access – witnessed in the Boom of 'Overtime' Lawsuits.
Two other new plugins help organizations to standardize email signatures and add footers. The Auto Signature plugin allows the organization to design email signatures that are automatically populated with the senders directory information and added to all emails regardless of email client (webmail, mobile or desktop). More than just providing a professional appearance, in some European countries, laws dictate what items you must put in your email signature if you are a registered company. With this plugin organizations can ensure legal compliance.
The Footers plugin allows additional control of corporate emails, allowing for central administration of text appended to messages, such as legal disclaimers and marketing materials. With mxHero's powerful yet intuitive controls, organizations can apply distinct disclaimers for specific internal groups or add marketing materials only when most effective. For example, different disclaimers can be used for internal email and external email or marketing text can be added only to outbound emails.
mxHero is an open source software platform that can be installed with any email system. mxHero extends email's capabilities through plugins managed by a simple and intuitive interface.
mxHero is developing more than 70 functionalities, some unprecedented in email. The current release includes more than 20 plugins with the added benefit of visual reports of effectiveness.
Alexis Panagides, CEO of mxHero:
"The new release of mxHero adds important and convenient capabilities that improve corporate legal compliance by bringing greater control to their email infrastructure."
About mxHero:
mxHero Inc. (Delaware, USA) is the child of IT industry veterans with over 15 years of experience in email specific technologies. It is in commercial deployment by several hosted email providers with the largest single installation carrying more than thirty thousand accounts.
mxHero is currently available as a hosted service for Google Apps, in source format, a ready to run virtual appliance for VMware and an automated installer for Ubuntu, Debian and Redhat Linux distributions.