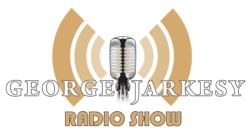 In the last 10 years if you had invested in this index you would be up about 285%, compared to 81% with the Russell 2000 Index
Houston, TX (PRWEB) May 23, 2012
The George Jarkesy Show went live from the Wall Street 1 -2 -1 Conference in Orlando, FL and welcomed guest Russell Cleveland, the President and CEO of Renn Capital Group, Inc as well as author of "Finding Midas: Investing in Entrepreneurial CEO's with the Golden Touch."
The two discussed the profitability that comes from investing in companies where the CEO or management has a stake in the business monetarily. Jarkesy asked Cleveland about the outlook of an owner and founder. Cleveland replied, "If you invest in companies, both large and small, in which the CEO and management are significant shareholders, your chance of winning goes way up." The Founder – Owner Index was created based on this idea and, "in the last 10 years if you had invested in this index you would be up about 285%, compared to 81% with the Russell 2000 Index" as stated by Mr. Cleveland. Cleveland also emphasizes the importance of an understandable growth concept, reasonable selling prices, and current profits to be other important factors when investing in an owner/founder company. He also states that if one, "invested in company where CEO was a big owner, you would have done 3 times better than the market." Ford is used as an example, being the only domestic car company that didn't need a bailout, primarily because the Ford family still has a stake in the business.
For more information on this, check out Russell Cleveland's book 'Finding Midas: Investing in Entrepreneurial CEO's with the Golden Touch.'
To listen to this episode, click this link.
About Jarkesy & Company
George Jarkesy is a money manager and professional investor, respected financial and corporate adviser, and radio host of the nationally syndicated 'The George Jarkesy Show'. He is a frequent market commentator and guest on FOX Business News, FOX & Friends, and CNBC. George started his career in the financial services industry with a New York Stock Exchange member. George also serves on the Finance Committee of the Republican National Committee (RNC) and is an active member of the National Investment Banking Association, The Jarkesy Foundation, Helping A Hero, and Chairman of The National Eagles and Angels Association
About Renn Capital Group, Inc.
RENN Capital Group, Inc. is a Dallas, TX, based investment management firm that is registered as an Investment Adviser under the Investment Adviser's Act of 1940. RENN Capital Group was founded by Russell Cleveland who currently serves as President and Chief Executive.
Since 1973, RENN Capital Group or its predecessor companies has been engaged in the management of a series of investment partnerships, such partnerships being principally engaged in investing in publicly traded securities of emerging growth companies.
Currently, RENN Capital Group serves as Investment Adviser and/or Investment Manager to one United States closed-end fund, two Great Britain based investment trusts and one Great Britain based open-end mutual fund.