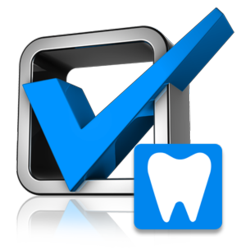 Chicago, Il (PRWEB) May 24, 2012
The Value Discount Plan announced today their ability to provide Department of Labor (DOL) Summary Plan Descriptions and supporting employee handouts to support Health Reimbursement Arrangements (HRAs) plans.
"Discount dental provider networks and HRAs are the ideal combination for employers attempting to manage escalating benefit costs. In an effort to control increasing employee benefit costs HRAs have become a tool that every employer should strongly consider." said Leo Sharipo, CEO of the Value Discount Plan. "As a recent survey indicates, their popularity continues to skyrocket. The Value Discount Plan which includes seven plan benefits (discounts for dental, vision care, prescriptions, alternative medicine, chiropractor services, hearing aids and vitamins) are ideal candidates under the HRA regulations."
Each one of these benefits can be integrated with an employer sponsored HRA plan by which employer costs can be controlled for an extended period. Employees obtain significant discounts on a full array of health benefits while employers create a defined amount (per month or year) allocated for the reimbursement of expenses. For example, an employer would provide employees with $50.00 per month towards out of pocket expenses for dental services. Unless dental services are actually rendered, employees would not be entitled to reimbursement.
"HRA regulations can be complicated so, we've compiled a list of common questions regarding their use with a dental plan like the Value Discount Plan." said Matthew Nederlanden, Value Discount Plan's marketing manager.
What are the general IRS regulations governing HRAs?
HRAs can only reimburse participants for qualified dental expenses (medical expenses can also qualify for HRA reimbursement). HRAs can only reimburse participants for expenses incurred by employees, and/or their dependents. HRAs may allow employees to roll over unused funds to subsequent plan years (most firms do not elect for a rollover provision).
What is the tax treatment of HRAs?
The good news is that the costs of coverage and reimbursements are tax exempt for participants and are deductible as ordinary and necessary business expenses by the employer.
How may HRAs be funded?
HRAs must be funded solely by the employer. Employer cannot fund the HRA through a salary reduction election. However, employees can pay the entire dental network access fee. There are no specific dollar limitations on the amount an employer may credit to an HRA (this is good news…allowing you to control costs for an indefinite period). Flexibility: employers may fund HRAs with annual lump sums or on a per pay period basis. You control cash flow! HRAs are not subject to the FSA "Uniform Coverage rule" often referred to as the "use it or lose it" provision. Employers may restrict reimbursements to current account balances.
What expenses may an HRA reimburse?
HRAs can only reimburse dental expenses incurred while the employee is a participant in the plan.
HRAs can only reimburse for expenses that meet the definition of "medical/dental expenses" under I.R.C. Section 213. Expenses must be incurred after the HRA is adopted and after the employee is enrolled in the HRA plan. If a program has been up and running for 1+ years, expenses incurred in previous years may be reimbursed with HRA funds established in the current plan year.
Who may participate in an HRA?
HRAs may only reimburse participants (covered employees) for expenses incurred by employees, their spouses and/or their dependents. Owners of companies are often excluded from HRA's however have a wonderful option in the form of an HSA plan.
What are the rules regarding carryovers of unused HRA funds to future plan years?
The employer has extremely wide latitude in establishing how any unused HRA funds are handled through plan design. The employer may permit no carryover or only a specified amount or percentage of any unused funds to carry forward to subsequent coverage periods. Unused amounts can never be cashed out.
How are HRAs coordinated with a major medical plan?
The employer can establish a Dental HRA plan in conjunction with any type of major medical plan it chooses and can even establish an HRA without having an underling dental or major medical plan.
How are HRAs coordinated with a Health FSA?
The general rule is that expenses eligible for reimbursement from both an HRA and a Health FSA must be paid first by the HRA . Exception:
HRA Plan Document can be written to require a Health FSA to pay first
This is done by making the HRA the "payer of last resort"
What are the non-discrimination requirements?
HRAs are subject to the same COBRA's continuation of coverage rules as other employer sponsored group health plans.
A.  Standard COBRA definitions
Covered Individuals
Qualifying Events
Period of Coverage
B.  Level of coverage available to COBRA beneficiaries
Determined at the time of the qualifying event includes any unreimbursed amounts of outstanding balances. IMPORTANT: COBRA participants can choose to pay for either the network access fee alone or the fee + the HRA reimbursements. In either case the COBRA participant is required to pay the entire cost.
C.  Future Annual Changes
1. Qualified Beneficiaries who elect to participate in COBRA are entitled to increases to their HRA accounts just as if they were employees. a. They must receive the same amount of increases b. The increases must be available at the same time they are available to employees.
2.  COBRA Participants must be able to spend the accruals in the same manner as employees. COBRA premium can be different for qualified beneficiaries and should reflect the cost to provide coverage offered under the plan. COBRA Premiums: COBRA premiums are calculated to be a combination of dental network access fess PLUS the value of the HRA reimbursement. The end result being no additional exposure (cost) to the employer.
What other federal laws are HRAs subject to?
HRAs are also subject to HIPAA and ERISA standards.
Rick Olund a 30+ year benefits consultant states: "the marriage between the Value Discount Plan family of benefit and HRA's is ideal. It allows for employers to provide its workforce with significant discounts from a full array of essential benefits plus control its outlay for the reimbursement of expenses. For the first time even employers can establish a budget for benefits and not be subject to inflationary pressures outside of their control. They can remain steadfast on allocating funds for claims"