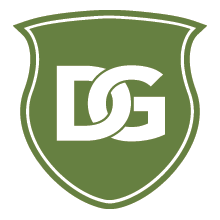 Now that secure payment options are available, consumers are finding more peace of mind using those payment methods when sending money to someone they've never met for a rental they've never seen. - Richard Marquette, Editor, Vacation-Times.org
Austin, TX (PRWEB) May 23, 2012
Pioneers in providing secure vacation rental payments, DepositGuard has issued its 1st Annual round-up evaluating 20 of the leading sites in the vacation rental industry, including sites such as VRBO, Vacation Rental Agent, Corporate Housing by Owner and airbnb to name a few.
This round-up highlights exposure to risk for consumer payments and provides a free tool and resource to help travelers make more informed decisions about which site to turn to for their next vacation rental. "It's time that this fast growing industry take notice of payment methods, because consumers definitely are doing their homework before making decisions on where to find their next vacation rental," says Richard Marquette, Owner and Editor of Vacation-Times.org. "Now that secure payment options are available, consumers are finding more peace of mind using those payment methods when sending money to someone they've never met for a rental they've never seen. "
According to DepositGuard's research, only a handful of sites go out of their way for consumers to be uber-safe with their payments. Available at http://www.DepositGuard.com/paysafe, the report is based on analysis and comparison of various payment options, features, remedies, refunds and how seriously sites take consumer satisfaction. Arguably subjective, this never before compiled information easily identifies which sites make payment safety a priority, and is being offered by DepositGuard as a consumer service.
"In issuing this round-up, it is DepositGuard's goal to reaffirm our commitment to help the vacation rental industry flourish more rapidly by making 'best in class' examples of secure payment practices easy to find. With this report, we hope to also convert a new consumer set who had not previously considered vacation rentals due to risk," says Alan Lane, DepositGuard's Co-Founder, "We've done the homework, looked up the details and done our best to show the choices and options, because nothing is standard when it comes to payments in our industry. We looked carefully at safety measures and ease of finding remedies in case something goes wrong, as well as how seriously companies take their role in guest satisfaction when it comes to payment options."*
The main criteria used in evaluating the sites were:

How payments are handled
Payment options available to homeowners to offer their renters
What safety measures are in place to assure renters
Remedies and refund policies
*DepositGuard asks its colleagues to contribute to the growth and thoroughness of this report. Kindly send additions and corrections to support(at)depositguard(dot)com.
About DepositGuard
DepositGuard is a financial services company that offers payment solutions specifically designed to meet the needs of the vacation home rental market so that travelers worry less and book vacation homes more often. Founded in 2009 by Alan Lane and Matt Neal, DepositGuard uses a seamless and customizable online platform to collect and safeguard payments between renter and owner, increasing transparency, accountability and confidence in the rental process. After all, your money shouldn't arrive on vacation before you do! For more information, visit http://www.depositguard.com or watch this short video about how to eliminate reservation hesitation.