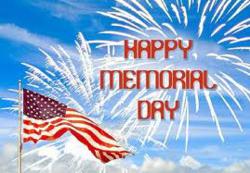 Military members and their families to dine on Memorial Day at 40%off Rodizio Dinners.
Las Vegas, Nevada (PRWEB) May 23, 2012
Via Brasil Steakhouse in Las Vegas invites all United States Armed Forces active or retired to dine at a special rate of 40% off fixed price of Rodizio Dinner. The owners of Via Brasil Steakhouse would like to commemorate this special day for all United States of America Forces and their families. To receive this offer the military members must show their Id on Memorial Day May 28th 2012.
This is just a little history for everybody about Memorial Day as written by "Wikipedia":
"Memorial Day is a federal holiday observed annually in the United States on the last Monday of May. Formerly known as Decoration Day, it originated after the American Civil War to commemorate the fallen Union soldiers of the Civil War. (Southern ladies organizations and southern schoolchildren had decorated Confederate graves in Richmond and other cities during the Civil War, but each region had its own date. Most dates were in May.) By the 20th century Memorial Day had been extended to honor all Americans who have died in all wars. Memorial Day is a day of remembering the men and women who died while serving in the United States Armed Forces. As a marker it typically marks the start of the summer vacation season, while Labor Day marks its end."
About Via Brasil Steakhouse:
Via Brasil Steakhouse is located at 1225 S. Fort Apache Road, on the southwest corner of Charleston Boulevard and Fort Apache Road. Open seven days a week, Via Brasil Steakhouse is open for Dinner service from 5 pm Monday through Friday, 3pm Saturday and 4PM Sunday. Lunch is Served Sundays Only from 11:30am -4pm. Reservations are encouraged. For reservations or more information, please call 702-804-1400 or visit http://www.viabrasilsteakhouse.com. Also follow us on Facebook and Twitter @viabrasilsteakh
Media Contact
Anna Lawrynowicz
702-804-1400
anna(at)viabrasilsteakhouse.com
http://www.viabrasilsteakhouse.com