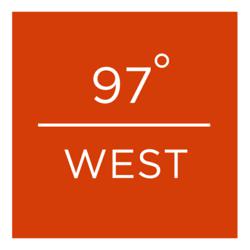 We're building a diverse team with talents and experiences that cover a broad spectrum of disciplines. We're able to draw on real-life experiences for our clients and provide them with of-the-moment solutions to their desired brand experiences.
Austin, Texas (PRWEB) May 22, 2012
97 Degrees West, http://www.thebrandcurators.com http://www.97dwest.com based in Austin, Texas adds Marta Masferrer, who first joined the agency as a Project Coordinator, was promoted to Project Manager/Producer. She brings to the agency more than 10 years of production experience and multi-platform content creation. She has worked across digital and broadcast campaigns for clients such as MTV/Viacom (Nick Jr., NOGGIN and The N), PBS, Frog Design, TED Talks, Harley-Davidson, SONY Entertainment, ANIMAX, WNBC's "Weekend Today Show," NYC TV and MoveOn.org, among others. Masferrer is also an award-winning filmmaker who recently completed her MFA at prestigious Columbia University. http://www.asternauts.com
Rachel Schroeder, an Austin transplant by way of Missouri, joins 97º West as the new Social Media Strategist and Market Researcher. After graduating from the University of Missouri with a degree in Magazine Journalism, Rachel honed her skills as a writer, editor and designer. She most recently worked at Google http://www.google.com in the Google Offers department, where she worked closely with small business owners to help them better understand how to promote and enhance their businesses through innovative online platforms. Having gotten a peek behind the curtain to witness Google's magic, Rachel brings to the 97º West team a wealth of knowledge in SEO best practices, business marketing tools and the growing importance of social media.
About 97 Degrees West
Proudly based in Austin, Texas, 97º West is a fiercely independent agency, not only in ownership structure but, more importantly, from the conventional wisdoms and practices of the marketing industry. They have depth and expertise in all the traditional areas—interactive, account service, strategic planning and creative execution—yet don't confine themselves to these boxes. The agency's strengths lie in its ability to identify a company's core values and develop clear, precise branding and positioning that have a creative voice and speak to the truth of the brand. 97º West is a HUB and WBENC certified agency.