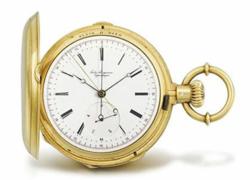 75 is the New 65 for Retirement!
Columbus, Ohio (PRWEB) May 23, 2012
A gold watch and a retirement party at age sixty-five are no longer a reality for -- or even desired by -- many experienced American workers.
The financial crisis and recession of 2008 has changed the retirement expectations of many employees, but others are simply extending their work life because they still find their work rewarding and interesting.
Whatever the reason, recent survey research indicates that more than half of Americans currently employed plan to work past age sixty-five, and that the majority also plan to continue working after retirement. Department of Labor statistics indicate that the percentage of workers past the age of sixty-five is already at a record high, with one in nine American men over the age of seventy-five still working and one in twenty women in that category also actively employed.
Some factors to consider in deciding whether to remain in the workplace after the traditional retirement age are:
Is it economically necessary?: The percentage of workers who say they aren't confident that they have enough money to retire comfortably is at an all-time high, according to research by the Employee Benefit Research Institute. Many older workers are rethinking any decisions they might have made in recent years about retirement.
Most say they have a retirement strategy, and plan to rely on 401(k) or other savings for retirement income. But only a small percentage have a written plan and few say they have contingency plans for having to retire earlier than expected.
What else do you get out of your job?: Beyond the additional income -- and savings -- that an older worker can accumulate by delaying retirement, many employees cite the intangibles of remaining on the job. These include mental stimulation, a sense of community with others with similar goals, and the identity a person has as a result of their occupation. After all, isn't one of the first questions you ask someone you meet, "What do you do?"
Can you use retirement as a transition into another job?: Some senior workers are using the last phase of their working lives as a way to find a second career path. These "encore" jobs – typically in education, health care or non-profit areas -- may allow them to pursue purpose-driven jobs where they can use their life experiences in new ways. But many of these jobs, especially community-service related ones, may not be financially feasible for workers who need to maintain their current income level.
It's a good idea to start planning ahead in order to make the next phase of your working life a satisfying one as you look farther down the road at retirement. See what options your employer has for phased retirement including customized options for scheduling, hours and pay or benefits. Get training, either to update your skills at your current job or prepare for a new one. And write down a plan for your retirement needs.
There are many financial decisions to make when planning a transition from the workforce to retirement, including how long to postpone drawing on Social Security and IRA or other retirement accounts, when to sign up for Medicare, or whether to retain life insurance policies.
Contact us HBS for expert advice on how to plan for retirement while you're still adding value to your workplace as a senior employee.