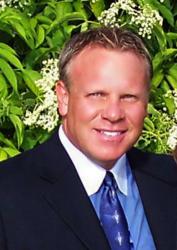 "This is a position that's perfectly suited for my passion in sports, I'm eager to take the Maxx HD brand to the next level," said Olson. "I'm excited to expand awareness around the MAXX HD collections in the U.S. market, and generate brand recognition."
Monument, CO (PRWEB) May 22, 2012
Maxx HD Sunglasses, the Colorado based affordable sunglass brand, today announced the growth of its Maxx HD sales and marketing team, adding Bruce Olson as the new National Sales Director.
In Olson's new role, he will oversee all U.S. sales teams for Maxx HD Sunglasses, including the brand's newest collection of Major League Baseball and collegiate sunglasses. He will also help manage key accounts in all national markets.
Olson was most recently a Sales and Marketing Consultant to a number of large companies who were looking for new ways to capture lost revenue from their dormant and non- serviced customers. Prior he was the National Sales Director at Legacy Publishing Group, where he managed 13 sales agencies, 125 field reps, as well as a team of 6 inside sales reps. He established and managed an Inside Sales team at Legacy, that grew from $0 to $1 million the very first year. As Regional Sales Manager at Leanin' Tree, Inc, Bruce managed a national sales team of 70 reps in 23 states, and was the top-producing Regional Manager for 3 years straight. With Leanin' Tree, he also managed key account relationships with Target, Walgreens, Bass Pro, Sportsman's Warehouse and many others..