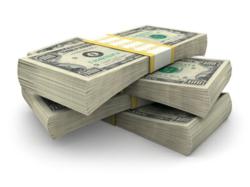 The highly publicized volatility in equities has many investors taking another look at real estate investments.
Austin, TX. (PRWEB) May 26, 2012
Online real estate investment resource, realestateinvestingwealth.com, has launched a new initiative designed to bring additional information to potential investors looking to enter the real estate market. The company announced their latest endeavor after the high publicized Facebook IPO debacle that left many investors looking for additional investment opportunities. The site's new sections will include new information on real estate investment strategies that provide a lower-risk for investors as well as new resources for investors to use.
The company states that the new additions to their website will help investors struggling after the Facebook IPO issue and with other stock investments, find new lower-risk options. After Facebook stock tumbled below its IPO price on the second day of trading, many investors began questioning the general risk involved with stock investments and began consider less risky real estate investments. The new information launch on the site will provide up-to-date information about entering the real estate investment realm, specifically for those who have struggled with recent stock market investments.
About Real Estate Investing Wealth
The company realestateinvestingwealth.com provides information, videos and resources created to provide investors with accurate information needed to navigate today's real estate investment market. The company also aims to provide a resource for new or would-be investors who are looking to create the foundation for a successful real estate investment portfolio. The up-to-date information from the investment guidance company is published at realestateinvestingwealth.com and is available for any investor looking to take advantage of new lower-risk opportunities in today's market.
To find out more about this real estate investment strategy company and numerous investment secrets that are netting fortunes for investors across America right now: http://realestateinvestingwealth.com/.