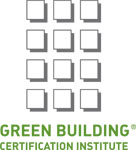 "At RedVector, we aim to be the trusted source for the most current, comprehensive online green building CE." Matt Casey, PhD, VP of Content for RedVector
Tampa, FL (PRWEB) May 23, 2012
Tampa — RedVector.com, the premier provider of online continuing education and corporate training for the AEC industry and a leader in green building courses and online LEED training, recently received board approval from the Green Building Certification Institute (GBCI) for seven new courses totaling 17 hours of CE to help design and construction professionals enhance their green building knowledge and achieve LEED accreditation:

Green Building Envelope Design Webcast (2 hours)
Green Design: Ecological Thinking (3 hours)
Green Design: Sustainability and Historic Preservation (6 hours)
LEED: Introduction to Sustainable Sites Webcast (1 hour)
LEED: Water Efficiency (1 hour)
Renewable Energy Fundamentals Webcast (2 hours)
Residential Solar Power Systems Webcast (2 hours)
With the addition of the new courses, RedVector now offers more than 240 hours of GBCI-approved courses. Written by a team of industry experts and LEED-accredited professionals, they feature essential content designed to help AEC professionals adapt to the global shift toward green building and sustainable design initiatives. As with all new RedVector content, the GBCI-approved courses will be available on nearly all mobile devices, including the iPhone®, iPad®, Android™ platform.
"Along with the growing demand for green building projects comes a vital need for continuing education content that is applicable and up to date with the latest advancements in the industry," says RedVector VP of Content Matt Casey, PhD. "At RedVector, we aim to be the trusted source for the most current, comprehensive online green building CE for our clients and their professionals, and we are continually expanding our online green and LEED course library to meet that goal."
LEED Green Associates must complete 15 hours of accredited CE every two years, three of which must be LEED specific. LEED APs with Specialty must complete 30 hours every two years, six of which must be LEED specific.
About RedVector
RedVector sets the standard for excellence in online continuing education and training for the design and construction industry and holds more than 60 state and national accreditations. Through our award-winning AEC Learning Management System (LMS) we offer individual courses as well as large-scale corporate training solutions for AEC firms featuring customizable and easily accessible online universities with a full range of tracking and reporting features. With an online library exceeding 1,100 courses authored by more than 100 subject matter experts, RedVector serves more than 130,000 AEC professionals in all 50 states. The recipient of numerous community honors and industry awards, RedVector was founded in 1999 and is headquartered in Tampa, Florida. For further information call 1-866-546-1212 or visit http://www.RedVector.com.