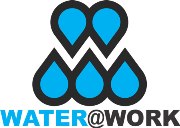 Water@Work wants to bring clean water and God's Word to batey residents, children, and future generations in the DR.
Atlanta, Georgia (PRWEB) May 24, 2012
During the first of week of June, three Water@Work lead team members from Atlanta plus a number of local volunteers will install three state-of-the-art water purification systems in a 'batey' (sugar cane camp) and other locations in the Dominican Republic.
Tom Flaim, Patrick Borders and Karen Taylor, all founding members of the faith-based non-profit organization in Atlanta, will install these systems and train local residents to maintain and service them.
Currently, some two million undocumented Haitians live in deplorable conditions in the Dominican Republic. These "invisible poor" reside in approximately 500 bateys throughout the country, often without access to clean water. Water@Work's mission is to help transform these bateys and other impoverished areas by providing clean water in a way that is self-sustaining and creates a perpetual flow of income and economic opportunity into the communities.
In June, three water purification systems, at a total program cost of more than $30,000, will be installed at:
1. Batey Santa Maria near Barahona. The sugarcane industry can no longer support this batey. Out of 1,500 residents, only 9 people have jobs there. There is also a strong voodoo presence, so Water@Work hopes that the installation of the new water purification system will provide a major opportunity to share the Gospel of Christ.
2. House of Light, a home for special needs children near Santa Domingo. This location will use funds generated by the sale of clean water to help pay for staff and badly needed supplies, like diapers.
3. Grace School in Villa Mella. Founded and run by two Korean missionaries, this school offers Kindergarten through grade 8. Clean water from the new installation will support the life and health of surrounding residents, and the resulting funds will help to start a much-needed high school.
"At Water@Work we want to bring clean water and God's Word to batey residents, children, and future generations in the DR," notes Patrick Borders, Executive Director of Water@Work. "With the support of churches and people all across the US, we desire to lift up the entire at-risk population across the DR within the foreseeable future."
To learn more about Water@Work, its guiding principles and the urgent need for clean water in the DR, follow the organization on Facebook or Twitter.