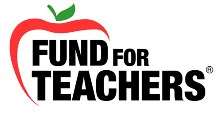 I like the saying, 'If you can read, thank a teacher; if you can read in a free country, thank a soldier.' With this trail, we're doing both – and teaching history and environmentalism at the same time.
Grand Marsh, WI (PRWEB) May 24, 2012
Sacajawea led Meriwether Lewis and William Clark; Harley Davidsons carried Paul Timm and Ginny Fritz. How these explorers and elementary school teachers completed the cross-country expedition differs, but why they did is the same -- the pursuit of knowledge and discovery. Now, students of Timm and Fritz can retrace the identical route – scaled to size – in the forest behind their school.
On Friday, May 25th, a new, three-quarter-mile-long nature trail modeled after Lewis and Clark's "Corp of Discovery" expedition will be dedicated to two local heroes in a community-wide event. The west end of the path honors Private First Class Ryan Larson, a local 19-year-old killed by a road-side bomb in Iraq's Kandahar Province last June; the east end pays tribute to former Grand Marsh Elementary teacher Jan Rhinehart, who lost a lengthy battle with cancer two years ago.
It all started with a Fund for Teachers grant Timm and Fritz designed to follow Lewis and Clark's transcontinental trek, emphasizing for students its historical significance while promoting physical education and environmental awareness.
"On our Fund for Teachers fellowship last June, Ginny and I rode more than 7,000 miles of roads paralleling the Missouri, Clearwater, Snake, and Columbia Rivers that carried Lewis and Clark to the Pacific," explained Timm. "Upon returning to Wisconsin, we wanted to share some of that adventure with our students. Constructing this trail made sense."
Timm and Fritz enlisted Wisconsin's Department of Natural Resources-Forestry Division to create a satellite image of the 80 acres behind Grand Marsh Elementary. Laying that map over Lewis and Clark's, both the park ranger and Timm were shocked to find a perfect match.
The park ranger used GPS to outline paths representing Lewis and Clark's journey. On an in-service day, Adams-Friendship School District's PE teachers descended on the land with chain saws and blazed the trail. High school shop students joined in by creating national park-type signs designating Lewis and Clark's activities along the way. Local businesses donated money, wood, hardware, and landscaping.
"Cutting through the forest, we realized that our school's terrain mirrored the topography covered by Lewis and Clark, just in miniature," said Timm. "The first part of the path is flat, as it was for the explorers. Then, right where you'd get to Great Falls, Montana, at the foot of the Rockies, our route gets hilly, too. When you get to the west side of the forest, trees grow really thick mimicking the Pacific Northwest. Odds of that happening are a million to one, but it did, and it makes everything incredibly realistic."
Grand Marsh Elementary plans to use the trail, which is open to the public, for outdoor history and PE classes and to promote environmental stewardship. Timm foresees community members biking, hiking, snow-shoeing and cross country skiing the paths for years to come.
"I really want the kids to know and appreciate nature, their country and what people do for them, especially teachers and soldiers," said Timm. "I like the saying, 'If you can read, thank a teacher; if you can read in a free country, thank a soldier.' With this trail, we're doing both – and teaching history and environmentalism at the same time."
To see their story in pictures, click here.
Fund for Teachers enriches the personal and professional growth of teachers by supporting their pursuit of learning opportunities around the world that have the greatest impact on their practice, their students and their school communities. Watch Impact the Future to hear from teachers about the role Fund for Teachers makes on education today. Visit fundforteachers.org or facebook.com/fundforteachers for more information on applying for or supporting Fund for Teachers grants.