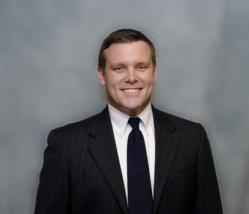 Tampa, FL (PRWEB) May 25, 2012
Discussion is directed on helping organizations understand how they will be affected by the new standards; and participants will be encouraged to ask questions at the end of the session. Topics to be covered:

What are the new standards?
Why were they needed?
What do you need to do to prepare?
How will your audit be different?
What will the report look like?
What do you tell your clients about the change in standards?
Sean Widdoes graduated from University of South Florida with a Bachelor of Science in Accounting; has passed the CISA (Certified Information Systems Auditor) exam and possesses a QSA (Qualified Security Assessor) designation. His area of expertise is SSAE 16, SOC 2, and SOC 3 audits along with PCI assessments.
Registration for the webinar is complimentary. All individuals and organizations are invited to attend and can sign up below.
Preparing for New Service Organization Control Standards
Date: July 11, 2012 at 11:00 - 12:00 PM ET
Presenters: Sean Widdoes, Senior Consultant(A-lign CPAs)
View the Virtual Conference schedule for registration information.
About A-lign™: A-lign™ CPAs is national CPA firm specializing in providing auditing services and business guidance to companies with regulatory or customer compliance needs, such as:

Statement on Auditing Standard (SAS) 70 Audit Services
Statement on Standards of Attestation Engagements (SSAE) 16 Services
ISAE 3402 Services
WebTrust/SysTrust Services
Payment Card Industry (PCI) Readiness Assessments
International Organization for Standardization (ISO) 27002 Benchmark Services
Federal Information Security Management Act (FISMA) Assessments
Internal Audit and Sarbanes Oxley Compliance
Healthcare Information Portability and Accountability Act (HIPAA)
A-lign's team has provided services to companies in a multitude of industries, such as Application Service Providers, Banking and Financial Services, Communications, Data Center Providers, Energy and Utilities, Government, Insurance, Managed Services and Technology, Non- Profit, Professional Services and SaaS. A-lign's executive team has extensive experience in the accounting and auditing field, has held key positions with Big 4 accounting firms and holds numerous certifications including Certified Public Accountant, Certified in Financial Forensics, Certified Information Systems Auditor and Certified Internal Auditor.
About HR.com: HR.com is a virtual company that believes in HR education and networking. As the largest social network and online community of over 200,000 HR executives, HR.com connects HR professionals and suppliers with easy access to shared knowledge on best practices, industry news, webcasts, and online certification to help them develop their most important asset – the people. Meet, network, share and learn.
About The Institute for Human Resources (http://www.instituteforhumanresources.com):
IHR focuses on education, online certification, and career development in the HR profession. IHR currently covers 20 key HR verticals ranging from Payroll, Employee Compensation, Quality of Hire, Integrated Talent Management to Employee Wellness and others. Each program provides a full list of education, virtual events and accredited certification courses for a 12 -18 month period. Education, training and certification credits are available with "authorized partners" as well as with HR.com educational webcasts and award-winning virtual events.