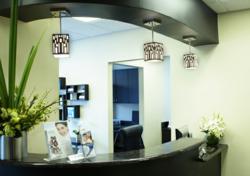 With the addition of excellent dentists and team members like Dr. Howell, FLOSS will continue to provide exemplary dental care to Texas communities.
Southlake, TX (PRWEB) May 22, 2012
FLOSS Dental extends a warm welcome to its newest team member, Dr. Julia Howell, DDS who will be serving the Southlake community. Dr. Howell is an experienced dentist and has a warm and welcoming presence, "…she will be a perfect fit for our Southlake staff and the community of Southlake," states FLOSS Vice President of Operations, Nicole Stickane.
Since FLOSS' start in 2007 FLOSS leaders have made it a priority to maintain their consistent "neighborhood dentist" feel in each of its' offices as they have experienced rapid growth and expansion. Bringing the "neighborhood dentist" feeling to Texas communities begins with a dentist that fits the community, is truly passionate about dentistry and has a heart for serving others. FLOSS upholds their reputation as trusted resource for dental care and unconditional service in Texas neighborhoods by bringing in dentists which uphold FLOSS brand values and demonstrate expertise in their field. FLOSS continues to be a trusted Dallas dentist, Ft. Worth dentist, Houston dentist, and Austin dentist. Beyond general dentistry FLOSS serves as a respected Houston cosmetic dentist, cosmetic dentist in Dallas and cosmetic dentist in Austin.
Dr. Julia Howell fits the bill in Southlake. Dr. Julia was born and raised in Katy, Texas and attended Prairie View A&M University where she studied Biology and Chemistry. Dr. Howell received her Doctorate in Dental Surgery from Baylor College of Dentistry and participates in continual dental education to provide her patients with the most up-to-date technologies, knowledge and practices available in the dental industry.
Dr. Howell knew she was cut out for the dental industry while participating in a long preceptroship at the Columbia University College of Dental Medicine in her early undergraduate years. While participating in her preceptorship Dr. Howell had the opportunity to provide dental care to residents living in under-privileged areas of New York. During this hands on learning in New York with the Columbia University College of Dentistry Dr. Howell found her interest in the dental industry peaked and her love for serving the community confirmed.
Outside of practicing dentistry, Dr. Julia enjoys spending time with her husband, Landan. She enjoys playing tennis, is an active member of the Village Church in Dallas, and participates in Helping Hands for the Family Place, a not-for-profit organization which provides support for victims of family violence.
"I am so proud to be representing the FLOSS brand and I am thrilled to be serving the community of Southlake!," states Dr. Howell. With the addition of excellent dentists and team members like Dr. Howell, FLOSS will continue to provide exemplary dental care to Texas communities.
About FLOSS Dental
FLOSS is a full service general and cosmetic dental office that offers a new experience in dentistry. Founded in Dallas in 2007 by Dr. Clint Herzog, FLOSS set out to transform the dental industry and by creating a new experience for patients. The FLOSS experience is centered around unconditional service. FLOSS offers its patients the best there is in state-of-the-art dental technologies in a comfortable, upscale setting, all at affordable in-network pricing. In the five years since it's first Dallas office opened, FLOSS has opened 13 offices across Dallas, Fort Worth, Houston and Austin.
# # #