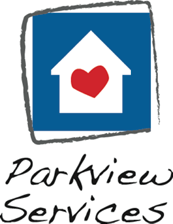 We are delighted to help contribute to such a great community outreach program. - Adriel Tam, Co-President
Seattle, WA (PRWEB) May 29, 2012
Viridian Tax And Accounting is proud to support Parkview Services in their 2012 Walk & Roll for Inclusion.
"Parkview Services has developed a fun event where participants can make new friends of all abilities and raise funds to provide stable, affordable, and safe housing for our community members with Intellectual/Developmental Disabilities. Volunteer Park has been secured for our first Annual Walk & Roll for Inclusion event. It will be held Sunday, September 16th 2012 from 10:00am - 2:00pm. This venue is special for us as our Parkview Group Home, the first group home to be developed in Washington State, is located on 15th Avenue East directly across from Volunteer Park, and resulted in our organization's name, Parkview Services!"
Please help support Parkview Services in their efforts by making a donation here.