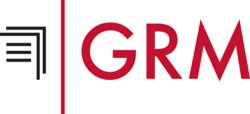 "We're excited about this new facility and expect to be operational by June 1st," said GRM General Manager, Dave Nolan.
Jersey City, NJ (PRWEB) May 24, 2012
GRM, a full cycle records and information management leader, announced today the opening of a new facility to serve clients in and around the City of Baltimore. The new location at 7970 Tar Bay Drive, Jessup, MD is further proof of GRM's continued growth and expansion. Baltimore marks the 11th major U.S. market GRM has entered to date, following the addition of Boston and Houston in recent months. GRM also provides full service capabilities for New York/New Jersey, Los Angeles, San Francisco, Chicago, Philadelphia, Atlanta, Miami, and Washington, D.C.
"We're excited about this new facility and expect to be operational by June 1st," said GRM General Manager, Dave Nolan. "The company has wanted to serve the Baltimore Metropolitan Area for some time, and now it's happening. Better yet, the new facility is strategically positioned to lend support, as needed, to our Washington D.C. location."
With 25 years of experience, GRM brings proprietary innovation, blended integration and new levels of cost efficiency to document storage, data protection, digital/electronic document management and certified destruction. Our operations feature a strict adherence to PRECISIONplus barcode tracking, which ensures 100% accuracy and accountability of your stored assets. We maintain high-volume scanning/imaging capabilities, including a Scan-On-Request service that quickly converts select paper records to digital.
As an environmentally conscious company, GRM is doing its part to both preserve energy and safeguard the environment. A Go Green initiative is in place that follows responsible best practices regarding document shredding and eWaste Destruction. Sustainability is an area where GRM will continue to focus our energy and efforts.
Taking a grassroots, solution-focused approach to building its business, the company has earned the trust of over 5,000 customers. Representing a wide range of industries, these clients, large and small, are served by over 500 GRM employees in the U.S. and internationally. GRM is currently the largest document storage/records management company in China with a presence in 6 cities. For more information, visit the GRM web site at http://www.grmdocumentmanagement.com.