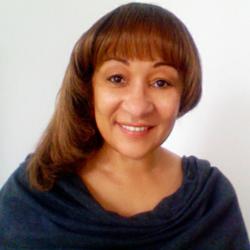 We are deeply disturbed that President Obama is supporting the Senate version of CISPA. As an expert in constitutional law, he knows better and I expected more from our President.
Pembroke Pines, Fl (PRWEB) May 23, 2012
UmeNow announced today that it is calling on President Barack Obama to veto any cybersecurity bill that supports spying on Americans. UmeNow supports the cybersecurity stance taken by Senator Ron Wyden (D-Ore.) who said on Monday that the Senate's cybersecurity legislation being pushed by Sen. Joe Lieberman (I-Conn.) and Sen. Susan Collins (R-Maine) is an overreaction to cyber threats and would undermine the privacy rights of American citizens.
As reported by The Hill, Wyden said that the Senate version of the cybersecurity bill is supported by the White House despite the fact that it shares some of the same "defects" as the House version of the Cyber Intelligence Sharing and Protection Act (CISPA).
"I believe these bills will encourage the development of a cyber security industry that profits from fear and whose currency is Americans private data. These bills create a Cyber Industrial Complex that has an interest in preserving the problem to which it is the solution," stated Wyden, speaking from the floor of the Senate earlier this week.
"We fully agree with Sen. Wyden. There is no sound policy reason to sacrifice the privacy rights of law abiding American citizens in the name of cybersecurity. We are deeply disturbed that President Obama is supporting the Senate version of CISPA. As an expert in constitutional law, he knows better. I expected more from our President," stated Evelyn Castillo-Bach, founder and CEO of UmeNow, the private 'People Network' that has banned all tracking and all ads.
Wyden said that both the House and Senate bills "subordinate all existing privacy rules and constitutional principles to the poorly defined interest of cybersecurity." Wyden has opposed SOPA, PIPA, ACTAO, along with CISPA and its Senate counterpart currently under consideration.
It is a fundamental principle of cybersecurity that any network whose failure could result in loss of life or significant property should be physically isolated from the Internet. "Unfortunately many of our critical network operators have violated this principle in order to save money or streamline operations. This sort of gross negligence should be the first target in any cybersecurity program – not the privacy of individual Americans," stated Sen. Wyden.
As reported in The HIll's Technology Blog, "Father of the Internet" Vint Cerf warned that Internet freedom is under threat from governments around the world, including the United States. He issued his warning during the Freedom to Connect conference in Washington on Monday. He cautioned that officials in the United States, United Kingdom and Europe are using intellectual property and cybersecurity issues "as an excuse for constraining what we can and can't do on the 'net." He sounded the alarm about the International Telecommunications Union (ITU), arguing the group is poised to assume the role of global Internet cop. Cerf said the ITU is likely to try and lock in mandatory intellectual property protections as a backdoor for easy Web surveillance. ITU is an agency of the United Nations which is responsible for information and communication technologies.
According to Cerf, even good-faith efforts at Internet policymaking should be viewed with skepticism because balancing freedom and security "isn't something that government alone is going to figure out."
Senator Al Franken(D-Minn.) has also voiced his deep concerns about the White House-backed cybersecurity bill.
"As written, the legislation moves aside decades of privacy laws to allow companies to freely monitor American citizens' communications and give their personal information to the federal government — and grants companies near total immunity for doing so. While there's no question that we have to better protect ourselves from cybersecurity threats, that doesn't have to come at the expense of American citizens' civil liberties," stated Franken, as reported by The Hill.
"The U.S. government promotes Internet freedom overseas, but at the same time it's pushing for laws at home that take away freedoms in the name of fighting cyber threats and online piracy. It is regrettable that President Obama supports the passage of any cybersecurity bill that compromises the privacy rights of Americans. Cybersecurity is not achieved by spying on American citizens. We have the technological expertise to defeat cyber attacks without gutting our privacy rights," stated Castillo-Bach, known to her followers as Privacy Mom.
How will Americans respond if surveillance laws are passed that spy on Americans? "As they stand, these bills are an overreaction to a legitimate fear. The American people will respond by limiting their online activities. That's a recipe to stifle speech, innovation, job creation and social progress," stated Wyden.
UmeNow encourages everyone to contact President Obama today. Visit the White House page online for links on how to call, write, or send emails directly to the President. "People need to send President Obama a simple message: "Outlaw Cybersecurity Bills that Spy on Americans." That's what he needs to do. It's that simple," stated Castillo-Bach.
Company Information:
UmeNow has banned all tracking and all ads. It has a 2-tier membership structure. Anyone may join for free. Premium level members who subscribe for $6.00/ month gain access to all site areas. Corporations and not-for-profit organizations requiring large scale membership plans should contact: admin(at)umenow(dot)com
Features include:
Multiple Walls for friends, families, colleagues and groups.
Private photo gallery.
Love-n-Likes section where members share with each other without friending.
Blog section that permits posting anonymously, with a real name, or a pseudonym.
Option to share blogs with the whole world or friends only.
Ability to edit or delete anything posted, at anytime.
Simple and clear privacy settings.
When something is deleted, the company deletes it forever.
Zero tolerance for cyberbullying.
Zero tolerance for data mining and data brokers.
Zero tolerance for tracking, face recognition technology, and other spy tools.