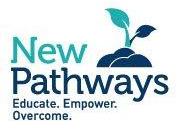 Baltimore, MD (PRWEB) May 24, 2012
New Pathways Nonprofit Receives Grant from PropelNext, a new venture of the Edna McConnell Clark Foundation
New Pathways Independent Living Services will Benefit from Grant Award
New Pathways is pleased to announce that it is a recipient of a PropelNext grant from The Edna McConnell Clark Foundation. PropelNext is a new venture of the Edna McConnell Clark Foundation that seeks to advance the programmatic impact of promising, primarily local youth-serving organizations across the country. New Pathways is one of 15 organizations in ten states that were selected, out of 102 nonprofits invited to apply, to participate in PropelNext's first cohort.
New Pathways, a private nonprofit, community based organization who provides Independent Living services to youth aging out of the foster care system in Maryland, was awarded a PropelNext grant of $175,000 over 18 months, and will also receive expert strategic consulting assistance to help strengthen its program design and build a performance management system. In the past year, New Pathways has provided services to over 150 foster care and adjudicated youth providing apartment-based independent living programs, which include case management, vocational services, counseling and life skills training. New Pathways offers two different programs, Independence Plus (for youth between the ages of 17 and 21) and Second Generations (for pregnant or parenting teens).
"We're very happy to be selected as a recipient of this grant award," said Mark Mittelman, New Pathway's Executive Director. "The grant will help further New Pathway's mission to prepare youth to become empowered, educated and economically independent adults, able to meet the daily challenges of life and make positive contributions to the community," said Mittelman.
"New Pathways is doing innovating and inspiring work with kids who desperately need help," said Lissette Rodriguesz, EMCF's Director of Capacity Building, who developed and oversees PropelNext. "We are pleased to help this organization ensure, increase and broaden the impact of its work."
About New Pathways
New Pathways is a private nonprofit, community-based corporation founded in 1976. One of the largest and most experienced organizations providing Independent Living services to youth aging out of the foster care system in Maryland, New Pathways is dedicated to leading the way in offering programs that empower youth to navigate the challenging path from dependent care to life as independent adults. (http://www.newpathways.org)
About Edna McConnell Clark
Based in New York City, the Edna McConnell Clark Foundation seeks to transform the life trajectories of America's most vulnerable youth and help them become independent, productive adults. Since 2000, EMCF has challenged the systemic undercapitalization of effective youth-serving organizations by making substantial, long-term investments-in partnership with other funders- to expand nonprofits with compelling evidence that their programs work, so that more economically disadvantaged youth can overcome the obstacles to realizing their full potential. In 2012, EMCF launched PropelNext, a new venture aimed at helping the next generation of promising nonprofits connect their passion for transforming young lives with the ability to use data for learning, self-evaluation and ongoing improvement so that they can achieve greater impact.