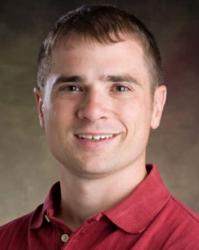 We're very pleased with the results and the study's insights into ways we can make it easier for dealers to do business
Pottsville, PA (PRWEB) May 23, 2012
Preferred Warranties Inc., the provider of extended service contracts for pre-owned vehicles, earns very high marks from its dealerships, according to survey results released this week by PWI. The study was conducted by Customer Care Management & Consulting (CCMC), an independent research firm based in Alexandria, Virginia.
In the web-based survey of 1849 individuals at 1550 dealerships, 88% of the respondents chose Preferred Warranties as "the best service contract provider" from a list of nine competitors. Overall, 82% of the respondents were "very satisfied" with the company's protection plans and service, 85% were "very satisfied" with their PWI sales consultant, and 85% "definitely would recommend" the provider to other dealers.
"We're very pleased with the results and the study's insights into ways we can make it easier for dealers to do business," says Wayne Herring Jr., Preferred's national sales manager. "We've integrated eContract with our proprietary dealer software. Now dealers enter data only once and never have to fax or mail a contract again. We're promoting ACH payment, and we'll be integrating more dealer tools into a totally revamped website."
According to Mr. Herring, more features and value will be incorporated into the consumer side of the web site as well. The overhaul is scheduled to be completed by fall.
Preferred Warranties Inc. has been a quality leader in aftermarket vehicle protection plans since the company was founded in 1992. In 1998, it was ranked #179 on the Inc. 500 list of fastest growing U.S. companies and earned a Torch Award for Marketplace Ethics from the Better Business Bureau, which continues to give the company an A rating. Preferred Warranties plans are available through dealerships in 17 states: Alabama, Delaware, Georgia, Indiana, Kentucky, Maryland, Michigan, New Jersey, New York, North Carolina, Ohio, Pennsylvania, South Carolina, Tennessee, Texas, Virginia and West Virginia. More consumer and dealership information is available on their website, http://www.warrantys.com.