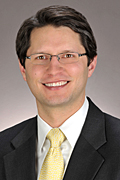 Understanding the important issues when negotiating a technology-related contract is cirtical.
Southlake, TX (PRWEB) May 24, 2012
Careful procurement of information technology is complex and can be costly and time-consuming for the IT department. However, a mistake can be expensive and disruptive for the entire organization.
Intellectual property and technology law firm, Scott & Scott, LLP, is sponsoring a complimentary CLE on Key Issues and Negotiation Strategies in IT Procurement, on Wednesday, June 6th, at 11:00 am (CDT).
Understanding the important issues when negotiating a technology-related contract is critical, whether it is for IT services, software, hardware, or hosting. Too often, key provisions are overlooked during the rush to engagement, and the customer is left holding the bag when the services or software don't quite meet the needs of the organization.
In this CLE webinar, Scott & Scott, LLP attorney Andrew Martin will discuss the key issues and strategies when negotiating technology transactions.
Attendees will learn:
•Basic agreement structures for the various types of IT procurement contracts
1.Hardware
2.Software
3.Hosting
4.Services
•Key contract provisions
1.Indemnity
2.IP ownership
3.Insurance
4.Privacy Issues
•Strategies for negotiating the best possible terms
Presenter: Andrew Martin, Attorney, Scott & Scott, LLP, focuses on technology transactions, licensing and intellectual property related disputes.
When: Wednesday, June 6, 11:00 a.m.
CLE: 1 hour Texas & California Bar CLE*
Cost: Free
Register: https://www4.gotomeeting.com/register/765004815
*CLE credit pending
About Scott & Scott, LLP:
Scott & Scott, LLP (http://www.scottandscottllp.com) is a boutique intellectual property and technology law firm with an emphasis on software disputes, technology transactions, brand management, and federal litigation. Our lawyers and technology professionals take a principled approach to each engagement, leveraging our experience to provide value. Our clients range from mature small businesses to publicly traded multi-national corporations who work proactively with us to creatively solve business and legal issues. We regularly work as part of a team of in-house and outside attorneys managing large-scale legal projects. We take the time to listen to a client's objectives and understand its business before developing a custom strategy and project plan designed to give the client visibility into the process and the potential outcomes.