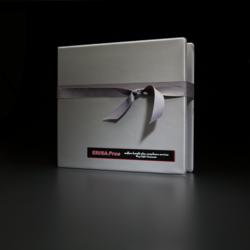 "The Wrap-Tight system is to be the 'gold standard' of compliance. If that's what our clients say about us, then we've done our job."
- Bernard Kearse, founder of ERISA Pros
Atlanta, Georgia (PRWEB) May 29, 2012
ERISA Pros launches Wrap-Tight(sm), a convenient and economical web-based ERISA compliance system for Welfare Benefit Plans. It allows employers and insurance brokers to create and publish state-of-the-art customized wrap documents at a fraction of the typical cost. It's easy-to-use, intuitive, and provides online help guiding users as they input information. Wrap-Tight documents can updated at any time from any web browser.
ERISA Essentials
The Wrap-Tight document suite includes these easy to produce documents:

Instructional Memo
Plan Document
Resolutions
Summary Plan Description (SPD)
Qualified Medical Child Support Order (QMCSO)
Electronic Distribution Package (Optional)
Wrap-Tight Compliance
ERISA Pros periodically updates its documents to reflect changes in legislation, regulations, and court cases, and notifies customers of their availability. Also, employers frequently change carriers, coverage, and plan provisions. These changes require them to revise their ERISA documents. Wrap-Tight customers can just update and download current and compliant documents quickly and easily - as often as they need during the year from any web browser.
Electronic Distribution Package (optional)
With Wrap-Tight, employers can save time, effort, and postage by distributing their ERISA documents electronically instead of delivering paper SPDs to each participant. ERISA Pros furnishes instructions and easy to use forms that satisfy the DOL's rigorous electronic disclosure requirements. They also provide a recordkeeping template to help customers keep track of fulfillment.
ERISA (the Employee Retirement Income Security Act of 1974) is a set of federal laws and regulations that govern Welfare Benefit Plans and Qualified Retirement Plans. Under ERISA, employers must have a written Plan Document and are required to deliver a summary of it, a Summary Plan Description (SPD), to their Participants—regardless of how many employees participate. The SPD is the main vehicle for communicating Plan rights to Participants. Employers must also prepare and file a Form 5500 electronically for each Plan with the U.S. Department of Labor (DOL) and deliver a summary of it, a Summary Annual Report (SAR), to each Participant unless they meet the strict criteria for the Small Plan Exception. Almost every employer must comply with ERISA, regardless of its size or number of employees.
About ERISA Pros
ERISA Pros is a leading provider of ERISA reporting and disclosure consulting and compliance services, such as Form 5500 preparation and electronic filing and preparing wrap Plan Documents and Summary Plan Descriptions (SPDs) for Welfare Benefit Plans, e.g., employer sponsored group life, medical, dental, and disability insurance plans. ERISA Pros also sponsors the ERISA Wonk blog for its followers interested in a deeper understanding of ERISA.
Contact:
Michael Eaton, V.P. of Sales at 678-443-4003 for a free demonstration or
Bernard V. Kearse, III, JD, LLM
ERISA Pros, LLC
Suite 800
990 Hammond Dr.
Atlanta, Georgia 30328
Local: 678-443-4003
Toll Free: 866-488-6582
ERISApros.com
###