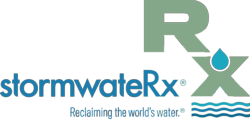 We are pleased to hire Matt Martelli and Mike Peters as StormwateRx continues its nationwide expansion.
Portland, OR (PRWEB) May 24, 2012
StormwateRx LLC, a provider of industrial stormwater treatment and filtration systems, today announced the hiring of Matt Martelli as the company's new East Coast Operations Manager. Martelli will oversee installation of StormwateRx systems at industrial sites throughout the East Coast. In addition, StormwateRx is pleased to welcome Mike Peters back to the StormwateRx sales team as Pacific Northwest Regional Manager.
Matt Martelli, East Coast Operations Manager – Martelli brings more than 25 years of experience in environmental engineering to the StormwateRx East Coast operations team. As Remediation Manager for RT Environmental Services, he managed and coordinated engineering projects for clients throughout Pennsylvania and New Jersey, including implementation of StormwateRx treatment systems for clients. Prior to his work at RT, Martelli held environmental consulting, safety and hazardous materials handling positions with XL Environmental, Roy F. Weston Environmental Consulting and E.I. Dupont de Nemours. Martelli received his B.S. in Environmental Engineering from Temple University in Philadelphia, Pennsylvania.
Mike Peters, Regional Manager – Peters returns to StormwateRx to manage sales throughout the Pacific Northwest region, including Oregon, Washington, Idaho, Montana, Wyoming and British Columbia. Peters has more than 20 years of experience in sales and business development for companies in bio-chemical and water treatment-related industries, including previously serving as Washington sales manager for StormwateRx from 2010 – 2011. Mike has also managed marketing and technical sales for Evonik Stockhausen, Chemtronics and InterBio among others. Peters received a B.A. in biology from Whitworth College in Spokane, Washington.
About StormwateRx
StormwateRx designs and manufactures stormwater treatment systems that help industrial sites across North America remove pollutants and reuse stormwater runoff. Patented products include the Clara® stormwater separation system, Retenu® basic stormwater filtration system, Aquip® enhanced stormwater filtration system and Purus® advanced stormwater polishing system. The company has supplied more than 200 systems for stormwater filtration and stormwater pollution control in the industrial sector, and is expert with retrofit design advice. StormwateRx has also developed a series of Industry Remedies that include best practices and ideal product configurations to address the unique environmental concerns of different industries. For more information on how StormwateRx can help industrial sites comply with even the toughest environmental stormwater regulations, please visit http://www.stormwaterx.com or call 800-680-3543.