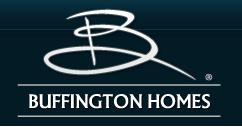 Buffington Homes has a solid reputation for matching buyers with exquisite homes...
Austin, Texas (PRWEB) May 31, 2012
Buffington Homes comes to the rescue of current residents and families moving to Austin by providing expansive homesite options that are ready for construction as well as a current inventory of move-in ready homes for sale in Austin.
The busy summer season is a time when buyers seeking Austin homes are visiting local developments and choosing the best home for their budget and family needs. Buffington's inventory of move-in ready homes eliminates many months in the home acquisition process. If a homebuyer needs space now, it's easy to negotiate the terms of the sales contract, sign the paperwork with Buffington Homes, and move in quickly. A quick sale gives new homeowners time to decorate and customize their new abode.
Undergoing an Austin home search is an important task for prospective Texan homebuyers. Surveying central Texas may reveal a number of housing options. Home seekers would agree that Buffington allows ease in browsing floor plans, exploring communities and following through with the home purchasing process. Austin home searchers will learn that Buffington Homes has a solid reputation for matching buyers with exquisite homes, including buyers of diverse income levels seeking a range of home prices and locations.
Building on 40 years of homebuilding experience, Buffington Homes ensures that its homesite projects are customized to meet the needs of families, singles, and retirees. Excellent resale and move-in ready prices are offered as well. Whether you're searching for a homesite or looking into move-in ready homes, you can expect the same high quality home that Texans have come to trust.
For more information about Buffington Homes and current home/homesite availability, visit mybuffington.com.
About Buffington Homes:
Buffington Homes has been building communities in central Texas for more than 40 years. Buffington Homes have evolved to meet the needs of families seeking Austin area homes, and the existing as well as future Buffington communities offer comforts that allow for lasting memories. Multiple generations of homeowners call Buffington Homes an Austin tradition.