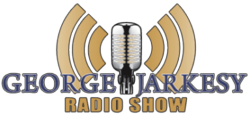 As a former professional football player and sports announcer this Texan should have interesting things to say about the current state of our political system
Houston, TX (PRWEB) May 24, 2012
Craig James will join The George Jarkesy Show May 24, to discuss the race for the US Senate seat. As a former professional football player and sports announcer this Texan should have interesting things to say about the current state of our political system.
Craig James spent his childhood in Jacksonville, TX and he was a running back at Southern Methodist University in Dallas, TX. After college he became a professional football player in the USFL for the Washington Federals and then for the New England Patriots in the NFL. After retiring from the NFL in 1988, James became a very well known "College Game Day" commentator on ESPN as well as a sports reporter for ABC and CBS.
Late in 2011, James expressed his desire to run for the Texas US Senate seat as a Republican nominee. The current seat is to be vacated by Sen. Kay Bailey Hutchinson. Regarding the federal budget deficit, James believes that Congress needs to adopt a Balanced Budget Amendment, setting a limit on spending. He also states, "Obamacare should absolutely be repealed by Congress if it is not ruled unconstitutional by the Supreme Court." Regarding the EPA's strict requirements for American businesses, James believes that the EPA should be eliminated consequently limiting unneeded restrictions on entrepreneurship.
For more information about the Craig James campaign for the U.S. Senate and his viewpoint on specific issues please visit his campaign website.
To listen to this show live and hear what Craig James has to say, please tune in Thursday, May 24, 2012 from 4-5pm EST at http://www.georgejarkesy.com
About Jarkesy & Company
George Jarkesy is a money manager and professional investor, respected financial and corporate adviser, and radio host of the nationally syndicated 'The George Jarkesy Show'. He is a frequent market commentator and guest on FOX Business News, FOX & Friends, and CNBC. George started his career in the financial services industry with a New York Stock Exchange member. George also serves on the Finance Committee of the Republican National Committee (RNC) and is an active member of the National Investment Banking Association, The Jarkesy Foundation, Helping A Hero, and Chairman of The National Eagles and Angels Association