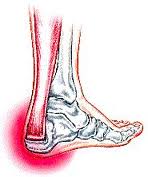 risk of developing fluoroquinolone-associated tendinitis and tendon rupture is further increased in people older than 60
San Diego, CA (PRWEB) May 24, 2012
The media spotlight is often a double-edged sword. No one knows this better than people who suffer from Cipro severe adverse events and have filed a Cipro Lawsuit. And yet, gossip and rumor-mongering aside, the real story here is being overlooked according to Sean Burke of AttorneyOne.
According to the study published in the April issue of the journal Antimicrobial Agents and Chemotherapy, E. coli bacteria's resistance to Cipro increased five-fold between 2000 and 2010. E. coli accounts for 75 percent to 95 percent of urinary tract infections. Cipro is a brand name for ciprofloxacin, of a class of antibiotic drugs known as fluoroquinolones, originally manufactured by Bayer. It is also one of the most widely prescribed antimicrobial for urinary tract infections.
Cipro and other antibiotics have long been alleged to cause serious side effect, including tendon damage. According to Public Citizen, from November 1997 to December 2005, the FDA received 262 reports of tendon ruptures, 258 cases of tendinitis and 274 cases of other tendon disorders in patients using fluoroquinolone antibiotics, including Cipro.
AttorneyOne.com, a recognized authority on law, can provide helpful advice and simple solutions including how to get in contact with legal counsel so that, in case of Cipro severe adverse events, someone can easily and inexpensively deal with it. As Mr. Burke, director of Media Relations for AttorneyOne.com, added, "What all this information really illustrates is that threat from Cipro remains. For that reason, our focus should squarely fall on getting the word out and assisting people in finding the right legal assistance."
In July 2008, the FDA notified the manufacturers of Cipro and other fluoroquinolones that a black box warning and Medication Guide would be required concerning the increased risk of tendinitis and tendon rupture in patients taking these drugs. The risk of developing fluoroquinolone-associated tendinitis and tendon rupture is further increased in people older than 60, in those taking corticosteroid drugs, and in kidney, heart, and lung transplant recipients.
AttorneyOne.com has further information on Cipro lawsuits including how to get in contact with legal counsel.
Headquartered in San Diego, CA Attorney One was founded in 2004 and is not a law firm. They offer a nationwide legal service which helps consumers find the best representation for their legal needs. You can learn more about Cipro at our website. You can also find us on Facebook at http://www.facebook.com/AttorneyOne. Checkout earlier news from us at http://www.prweb.com/releases/2012/5/prweb9525753.htm.