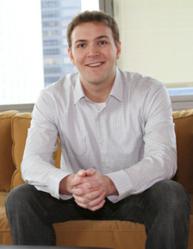 Taking the SAT at an arbitrary time is like marrying an arbitrary stranger on the street - it might work...but chances are that it won't.
New York, New York (PRWEB) May 23, 2012
The June 2nd SAT Reasoning Test is the last test offered until early October of 2012, and thousands of American high school students are taking the SAT as their "last shot" before their summer breaks. According to one test prep expert, this might be an incredibly bad idea.
"When students don't prepare for their SATs, the results are almost always a disaster," says Anthony-James Green, president of Test Prep Authority. "This test isn't some random event - it's a full process. Students need to figure out where they stand, set an exact goal, and then continually improve their scores until they reach it. A lot of students who take the SAT without an accurate idea of their performance level are crushed by their initial results."
The SAT, which is scored out of a possible 2400 points, is an enormous factor in most college admissions committees' decision matrix. While students have the option of retaking the SAT, many of them take the exam a first time without preparing or gauging their current level of performance. According to Green, the official SAT is not something that should be used as a diagnostic tool.
"There are easy ways to figure out exactly what your current SAT score is without taking an actual exam. For whatever reason, people assume that the SAT is some sort of intelligence test, which it isn't. The SAT tests one thing: how good you are at taking the SAT. Nevertheless, students walk into this exam and take it to "see how they do" - then, when they don't get the score they're looking for, they assume that there's something wrong with them and get crushed. Parents need to prevent their children from taking this test before they're scoring at a level that they're happy with. For whatever reason, when students get those official scores back, they assume that they're a direct statement of their capabilities - even when they haven't prepped.
Parents and students interested in learning how to gauge their current performance level can do so for free using Green's site at the following address:
http://www.testprepauthority.com/how-to-take-a-diagnostic-sat-or-act/
"If the best reason someone has for taking the June SAT is because "it's the last test before my senior year," that is NOT a good enough reason. Students have the entire summer to prepare - a time when they have very little to do. The summer is the perfect time to prepare for this test, as high school students don't have the overwhelming obligations that they do during the school year. Parents who send their kids into the June SAT without any preparation are setting themselves up for disappointment, not to mention an incredibly disheartened sons and daughters."
Green encourages students to take a full SAT diagnostic exam under realistic conditions well in advance of the June SAT. If their scores aren't good enough to get them into their target schools, they should skip the exam altogether.
Parents interested in learning more about Green's Test Prep Method and holistic process for SAT preparation can do so for free at http://www.TestPrepAuthority.com by signing up for his member's newsletter.
Green is the president of Test Prep Authority, a free SAT and ACT resource center which teaches his methodologies to thousands of students and parents. He is also the author of Own the SAT, The Perfect 12 Manual to the SAT Essay, How to Take a Standardized Test, Every College Question Answered, and the head tutor at NewYorksBestSATtutor.com.
Green currently lives in downtown Manhattan, where he works full time on Test Prep Authority when he's not working with students on private SAT tutoring.